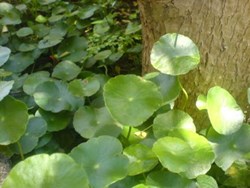 Bogota, Colombia (PRWEB) February 22, 2014
Ayurmed now offers in Bogota ayurvedic consultations, body therapies (including abhyanga, marma, shirodhara, svedana, ayurvedic facials), and panchakarma. For more information, please visit http://www.ayurmed.org or call +57 315 891 5216. Ayurmed also offers in Bogota, Colombia. a variety gourmet foods, natural essential oils, and a wide variety of Ayurveda products and books.
Ayurveda is a traditional medicine which has been practiced over 5,000 years (Medicina alternativa Bogota). Ayurveda views health and disease as the end result of how one interacts with the world. Actions in harmony with our inner nature create health, while those disharmonious with the patients inner nature create disease. Ayurveda uses a multitude of healing modalities including herbs, diet, colors, aromas, sound, lifestyle recommendations, panchakarma, meditation, and yoga.
Ayurveda allows us to get a glimpse of our individual true nature and to find the best ways to live a life of balance. It provides holistic understanding and healing to people on all levels: physically, emotionally, and spiritually. Ayurvedic teaches that everyday use product should be all-natural, non-gmo and fair-trade, as well as used according to personal needs.
Ayurveda is the most complete and best developed natural system of health worldwide. It is one of the few systems of medicine that treats the patient at the level of body, mind and consciousness. Each person intuitively wants someone who really understands who they are and why they are sick at the deepest level.
Ayurmed is also the publisher in Spanish of Ayurveda y la mente by Dr. David Frawley (Ayurveda and the mind), El libro de cocina ayurveda and Dr. Marc Halpern ¿Cómo sanar su vida? (Healing your life).
For more information about the services offered in Ayurveda Bogota, please visit http://www.ayurmed.org.