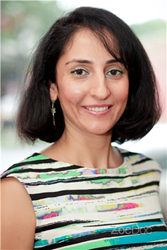 I like to see the residents here get the help they need.
Maspeth, NY (PRWEB) March 24, 2015
Maspeth dentist, Dr. Alexandria Khaimov is getting together an event for senior citizens in her local community. She is offering complimentary dental services for seniors of age 60 or older on March 30th. This is the second day this month she is opening her office to the community and offering to treat older members of society with free care.
This free dental event will be located at Dr. Khaimov's Maspeth office at 69-77 Grand Avenue, Maspeth, New York 11378.
Many people have not felt the economic recovery, especially seniors, and the owner of Grand Smile Dental, Dr. Khaimov wants to give her community the opportunity to take care of dental problems before they become more serious, and more costly.
Free dental services, including fillings, dental cleanings, extractions, toothache treatments, and more, will be provided. To take advantage of this opportunity, seniors 60 and older must make an appointment by calling (718)255-1381.
According to Dr. Khaimov, she sees many older people who have come to her office with dental problems that could have been prevented had they taken simple steps of dental care regularly. "This event serves to increase dental awareness in our community," she says.
Dr. Khaimov considers the cost of the giveaway in staff time and supplies as a "give-back" to the community, "I like to see the residents here get the help they need." says Khaimov.
"I would like to ask everyone to help spread the word to seniors who needs help with his/her oral health and will benefit from the event." Maspeth dentist Dr. Khaimov added.
Dr. Khaimov is proud to serve the residents of Brooklyn, Ridgewood, Middle Village, Woodside and Maspeth. Visit http://DentistMaspethNY.com/ for more information on her dental services and details of other community events in which she is engaged.