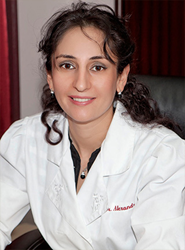 It is a small act but the donation can mean the difference of life and death for a person in need of that help."
Maspeth, NY (PRWEB) April 02, 2014
According to the Organ Procurement and Transplantation Network (OPTN), there are currently more that 10,000 New Yorkers on waiting lists for organ donations, with the demand far exceeding the supply.
Maspeth NY dentist Alexandra Khaimov of Grand Smile Dental is encouraging members of her community to participate in the National Donate Life Month.
Celebrated annually in the month of April, the National Donate Life Month (NDLM) features a full month of local, regional and national activities aimed at encouraging Americans to register as eye, tissue and organ donors.
The month is also set aside to celebrate individuals that have saved the lives of others through the gift of organ donation. NDLM was instituted in 2003 by Donate Life America and other partnering organizations.
The OPTN data indicates that the most in demand organ donations in New York include kidney (8,659), liver (1,411) and heart (348) donations. Other organ donations that are needed include pancreas (147), lung (58) and intestine (7) donations. The OPTN is operated and run by the United Network for Organ Sharing (UNOS).
Dr. Alexandra Khaimov, dentist in Maspeth, firmly believes in the power of the community and that even ordinary people have the ability to do extraordinary things by simply lending a helping hand to others. She is encouraging the members of her community to visit the Donate Life website and become registered donors.
"It is a small act but the donation can mean the difference of life and death for a person in need of that help." said Dr. Khaimov.
In addition to participating in the Donate Life Month, she is also encouraging members of the community to participate in a food drive aimed at helping the less fortunate members of the community during April.
"There are families around us that could not afford 3 square meals a day. When I think about helping lives, it is also about helping children and adults to have food in their stomach and thus able to get through life and create and work." said Dr Khaimov.
CNN reports indicate that 1 out of 6 Americans are going hungry. In addition, the demand in food banks has tripled even though food supplies have dwindled.
Dr. Khaimov is inviting individuals and groups in her community to bring any quantity of non-perishable food and drop them off at her Maspeth office.
The food collected during the food drive, which will end on April 30, 2014, will be donated to the Food Bank for New York City.
Further, Dr. Khaimov is rewarding individuals that participate in the food drive with a 50 dollar discount on any dental service they need.
The Maspeth dentist is dedicated to providing excellent affordable dental services that extend to residents of Maspeth, Woodside, Middle Village, Ridgewood and other surrounding cities.
She organizes various community events throughout the year, including free dental days when she offers free emergency dental services to those who would otherwise not afford it.
Details of other community events can be found on her website http://DentistMaspethNY.com.