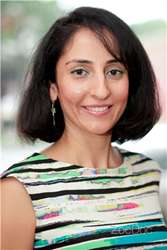 "We all know that negativity will not improve a situation, but complimenting or rewarding a job well done will actually prompt more of those good activities
Maspeth, NY (PRWEB) September 22, 2014
Maspeth NY dentist, Dr. Alexandra Khaimov believes that many good deeds kids do these days are going un-rewarded.
"We all know that negativity will not improve a situation, but complimenting or rewarding a job well done will actually prompt more of those good activities," says Dr. Khaimov.
That said, Dr. Khaimov launched a Good Deed Contest, which will end on Oct. 24th to any youth 18 years of age and under.
Children are urged to join the Good Deed Contest by submitting an essay about a good deed they have done.
The essays can be submitted online by going to: http://dentistmaspethny.com/index.php/maspeth-dentist-rewards-kids/
Dr. Khaimov is rewarding the winners with a brand new Kindle Fire tablet. Whether helping a senior citizen cross the street or helping an elderly woman with her groceries, or organizing a fund-raiser at school to help other children in the community who are less fortunate, tell your good deed story to Dr. Khaimov and you could win a brand new Kindle Fire.
According to Dr. Khaimov, "We all have a vested interest in providing a stable foundation of moral values to our youngsters."
"We believe that children deserve a helping hand to make their own choice of what is right or wrong, to make their own choice of how to reach their goals without compromising their morals," explains Dr. Khaimov, Maspeth NY dentist.
Dr. Alexandra Khaimov believes there is no bigger joy for parents than knowing that their children are on the right path. The contest rewards Good Deeds done by children and teenagers to encourage them to make the right choices in life.
But the Maspeth dentist is not a stranger to good deeds herself. For the month of September, she offering dental special to help people in her community improve their health. Specialists agree an unhealthy mouth can cause many diseases. To learn more, visit: http://dentistmaspethny.com/index.php/dentist-maspeth-hosts-month/
People helping people have been one of the prominent strengths of our country. During these hard economic times, the spirit of giving and helping is needed more than ever.
For additional information, please visit: http://www.DentistMaspethNY.com