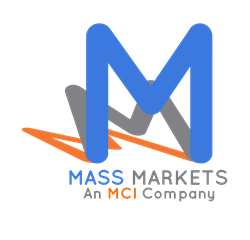 "With his extensive legal experience, proven government contract success at HP and thorough leadership experience, Patrick is the right leader to help Mass Markets govern through an increasing percentage of XAAS market share." - Anthony Marlowe, CEO
Iowa City, IA (PRWEB) January 28, 2016
Mass Markets, a leading "Anything-as-a-Service" (XaaS) and domestic contact center business process outsourcing (BPO) company that delivers revolutionary technology and innovative, quality driven customer service solutions using the most advanced technology in the industry announces that Patrick M. Long will join Mass Markets as Executive Vice President and General Counsel.
Starting on January 25, 2016, Mr. Long will oversee all legal matters for the company and serve as the primary legal adviser to the company, including owner and CEO, Anthony Marlowe, COO Jason Falco and the rest of the Mass Markets management team. Additionally, Mr. Long will oversee all public sector business and corporate development including education, local, state, and federal business opportunities.
"We wanted to find a candidate who offered the right balance of legal expertise and leadership skills, and with an understanding of the complexities of the public sector marketplace," said Anthony Marlowe, CEO of Mass Markets. "I am pleased that the best candidate for the role of Executive Vice President and General Counsel is Patrick Long. With his extensive legal experience, proven government contract success at HP and thorough leadership experience, Patrick is the right leader to help Mass Markets govern through an increasing percentage of XAAS market share."
Most recently, Mr. Long was responsible for supporting global outsourcing legal operations for Hewlett-Packard Enterprise Services, a global business and technology subsidiary of the HP Enterprise business unit.
Throughout his thirteen-year employment with HP, Mr. Long held a number of positions, both domestically and internationally, with increasing levels of importance within and without the Legal Department. He is widely recognized as a subject matter expert in risk management, compliance, negotiation, contract operations, domestic government sales, and intellectual property. Mr. Long pioneered many firsts for HP while negotiating over emerging technologies and new methods of communication. He has also helped to negotiate some of the largest service deals in HP's history.
Prior to working for HP, Mr. Long was an attorney for Compaq Computer Corporation and was in private practice in downtown Chicago focused primarily upon intellectual property matters for information technology startups.
Mr. Long received his law degree from Loyola University School of Law in Chicago and his Bachelor of Arts undergraduate degree from Boston College. Mr. Long is married with one child and lives in Evanston, Illinois.
"I am energized to be returning to my legal roots and look forward to working with my fellow employees in putting my years of enterprise experience to good work for the Company in this strategic role," said Patrick Long. "While recognizing that Mass Markets has more than a decade's record of success in servicing enterprise clients, I believe I have much to offer the Company and am excited at the wonderful opportunity to lead the government and legal areas. I will do my utmost to help Mass Markets innovate and grow with great integrity and success. We are going to accomplish great achievements."
About Mass Markets
An Anything-as-a-Service (XaaS) leader, Mass Markets provides domestic based Business Process Outsourcing (BPO) inbound and outbound contact center services and cloud technology platforms that deliver a distinct business advantage through performance and efficiency. A unique partner, Mass Markets offers traditional customer service, inside sales and tech support services alongside cloud technology and integration service, a comprehensive Anything-as-a-Service (XaaS) solution for our customers. An industry expert operating exclusively in the USA, Mass Markets has experience executing high quality business-to-business and business-to-consumer interactions across a wide range of industries. With highly secure infrastructure and agile cloud technology solutions, Mass Markets offers customers a unique combination of business process support and innovative technology framework. For more information visit us @ http://massmarkets.com or call 1-866-577-2461. Mass Markets is an MCI Company.