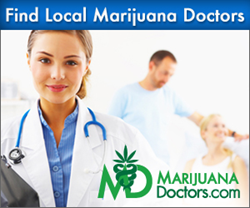 (PRWEB) February 27, 2014
Redner Integral Health is an alternative healthcare clinic that has been providing the Commonwealth of Massachusetts and Martha's Vineyard region with some of the area's finest services in both traditional and alternative medical practices. This Cape Cod marijuana doctor has solidified this office as one of Massachusetts' most professional and legitimate medical marijuana certification centers. Always straying from any typical practices and standards that have been set by faulty certification mills, Redner Integral Health has become a household name for Massachusetts patients seeking alternative wellness.
Known primarily as a preventive health provider of both inquiring and current Massachusetts medical marijuana patients seeking an alternative remedy for a chronic or debilitating condition, Dr. Thomas Redner offers an individualized and custom-tailored holistic approach that utilizes compassionate and evidence-based medicine in order to alleviate suffering. Dr. Thomas Redner – practicing at this attractive Martha's Vineyard location– is a board certified practitioner by the American Board of Anesthesiology and a distinguished member and Senior Fellow of the Board of the American Academy of Anti-aging Medicine.
With nearly twenty-two years of traditional medical experience in the Harvard Medical School Hospital system as an anesthesiologist and pain management specialist, Dr. Redner places expert-oriented emphasis on individual patient-centered wellness and appropriate practices in functional health and age management. Additionally, please note that staff members at Redner Integral Health will be made readily available to assist patients in the filing or submitting of documentation to obtain a Massachusetts medical marijuana card.
Known far and wide across the country as one of the nation's most scenically-gifted summer colonies, the Island of Martha's Vineyard is a desirable destination that features many natural attractions and leisurely activities year-round. Although this area is only accessible by boat and airplane, the year-round population of the island has grown rather substantially since the early 1960's. The Island itself – with its beautiful beaches, nature preserves and historic villages– is a magical place to visit at any season. However, one of the most unexpected delights for many newcomers is the rich variety and unique charms of six individual towns.
If you are an inquiring medical marijuana patient in the state of Massachusetts and you wish to speak with a reputable doctor who can help patients make the right call when it comes to appropriate treatments – come on down to this Cape Cod marijuana doctor's office and take a meaningful step towards achieving wellness. Not only does Redner Integral Health provide patients with an education on alternative medicine, but also prides itself in a judicious approach in conducting appropriate healthcare practices. This Cape Cod alternative healthcare location also extends its compassionate services to patients in the surrounding areas of Boston, Nantucket, Worcester, Cape Cod and outlying areas.