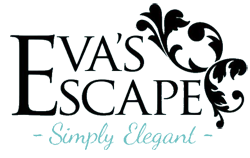 San Antonio, TX (PRWEB) February 28, 2014
Eva's Escape Bed and Breakfast at the Gardenia Inn is proud to announce that they have been named a winner at the 2014 Travelers' Choice® awards. They ranked 21 out of 25 in the Inns & Bed and Breakfast category. Eva's Escape, located in San Antonio, TX, is the only bed & breakfast in Texas with this honor.
"We are in awe and humbled by this prestigious honor," said a representative of Eva's Escape. "Our goal is to treat each guest like a VIP and to have a 'simply elegant' inn with southern hospitality. We are grateful our guests leave with that experience."
In the 12th year of the awards, the world's most outstanding properties were identified in the categories of Top Hotels, Bargain, Bed & Breakfasts and Inns, Family, Luxury, Romance and Small Hotels. Travelers' Choice award winners were determined based on the reviews and opinions of millions of TripAdvisor travelers around the globe.
"We're excited to recognize the world's best properties, based on the opinions of those who know them best – the millions of travelers around the globe who come to TripAdvisor to share their experiences," said Barbara Messing, chief marketing officer for TripAdvisor. "For those seeking inspiration for their 2014 travel planning, this list of spectacular accommodations that received 2014 Travelers' Choice awards is a perfect place to start."
To read reviews of Eva's Escape Bed and Breakfast at the Gardenia Inn, go here. To see all 2014 Travelers' Choice winners, go to http://www.tripadvisor.com/TravelersChoice. Join the TripAdvisor Travelers' Choice discussion on social media with the hashtag #travelerschoice.
About the company:
Named after Eva Mae Green Williams, Eva's Escape Bed and Breakfast proudly carries on the family legacy. Family-owned and operated, Eva's bed and breakfast carries all the nuances of her grace, warmth and hospitality. At Eva's Escape Bed and Breakfast, their goal is to treat each and every guest like a VIP. Guests can always expect warm, personalized service and world-class amenities. Their luxury rooms are idyllic for business or pleasure. Guests can find unique Greek revival influences reflected in the style and architectural designs. Looking for the best weekend getaway? Each room is fully equipped to keep guests connected to the outside world and offers all the comforts for blissful relaxation and serenity. Soak in one of Eva's freestanding, deep soaking tubs or take advantage of their massage spa. Eva's bed and breakfast offers all a chance to get away while still staying connected to the world with free WIFI, iPod/iPhone, iPad clock radios, Netflix via Apple TV and HD digital cable.