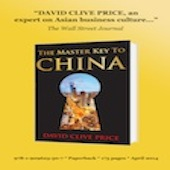 Providing senior leadership support and local knowledge for major corporates in Asia fills a gap in the market
London, UK (PRWEB UK) 29 May 2014
The survey by Boston Consulting Group (BCG) aims to understand the performance and priorities of multinationals and major corporates in emerging markets and to identify the critical capabilities needed to enable companies to succeed in these markets. BCG asked large companies across different industry sectors including consumer goods, technology, media, telecommunication, financial services, health care, professional service, and energy.
The questions covered general issues, as well as performance, leadership capabilities, and competition in emerging markets. According to the survey 'Playing to Win in Emerging Markets', the emerging markets contribute an average of 28 percent of overall revenue to major companies, and are seen as a way for these companies to grow their mature markets. However, many of the emerging markets are located in distant regions of the world. China is the most important market among countries like Brazil, India, and the countries of Southeast Asia (ASEAN).
"As BCG suggests, multinational companies have the right priorities but need winning practice," says David Clive Price. "The survey concludes that 78 percent of the companies expect to gain their share in these markets, but only 13 percent are confident that they can take on local competition. Therefore, developing ambitious plans, providing senior leadership support and sourcing local talents are essential factors for success in emerging markets. In addition, local knowledge and tailored business models are vitally important."
"At Master Key to Asia, we are launching workshops and Masterminds for leaders of major corporates and multinationals, which are more intensive versions of our recent workshops in Oxford and Scotland. The aim is to fill exactly that gap in leadership skills identified in the BCG survey."
About David Clive Price
With 25 years' experience of Asia business, David Clive Price helps Western companies, SMEs and entrepreneurs to launch and expand in Asian markets. His International Business Passport consulting packages and bestselling Master Key Series offer proven strategies for building profitable partnerships and gaining competitive advantage in Asia Pacific.
Media Contact Info
David Clive Price
david(at)davidcliveprice(dot)com
Location: London, UK