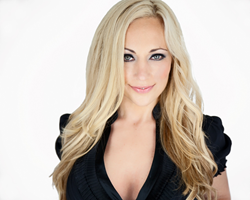 We want to be a part of your love story because true love is worth it.
Atlanta, Georgia (PRWEB) September 25, 2014
Marketing Expert Ian Hathaway joins Affinity Connections team to introducing new clientele from prestigious areas in Atlanta. Leading online relationship-enrichment platform owner Tiffany Brown of Affinity Connections say's, she is thrilled to have Ian join Affinity, saying he is a visionary for business connections and considers him a key component to her team.
Ian Hathaway comes from a prestigious well known family of entrepreneurs, being a motivated entrepreneur himself he provides Affinity Connections with marketing and sales collaborations. Hathaway, attended Lynn University in Boca Raton, Florida.
Prior to joining Affinity Connections Ian has done consulting for a host of popular brands around the US and Internationally in regards to marketing, and a long time Katapult Enterprises affiliate.
Located in Atlanta Georgia, Ian holds active memberships with the Metro Atlanta Chamber of Commerce and the NRA Business Alliance. Hathaway is actively involved in his community with charities, regularly attends sporting events amongst many other social functions. Ian Hathaway brings excitement to Affinity Connections team saying, he is proud to be a 'headhunter for love.'
About Affinity Connections Matchmaking
Affinity Connections is a power packed relationship-enrichment platform that provides full-fledged support to its members. Affinity's unique service model gives high-profile, time-poor individuals a creative and hassle-free approach that takes the stress out of dating.
Spearheaded by CEO and Founder Tiffany Brown, Affinity Connections is a portal to happy relationships. Tiffany is driven by passion to bring positive transformations and lasting happiness to the lives of people with a focus on matchmaking that stands the test of time, offering a private, confidential service, saying 'true love is worth the effort.'
Affinity Matchmaking can add value to it's service by proactive matchmaking based on interests and personality traits. Matchmaking based on predefined criteria allows members to be matched with individuals who are likely to reciprocate interest and take the relationship further.
Affinity Connections is based out of Vancouver, Canada, helping clients across North America with a search for love. Portfolio of solutions includes, professional matchmaking consultancy, coaching on health, wellness, balance, stability, personal development and communication skills. In the business of love, Affinity Connections is as good as they come and can facilitate a full-fledged marketing campaign on members behalf all while keeping clients identity anonymous.
Exceptional Matchmaking at Affinity recruits candidates specifically for members while acting as A personal headhunter for their love-life. Matchmaking recruiters at Affinity scout many different avenues to find the person of ones dreams while searching till the stars align. Founder Tiffany Brown, holds memberships with Chamber of Commerce, Worldwide Branding of Who's Who and belongs to many social networks and networking groups worldwide while holding a strong online appearance, saying "she wants to be a part of your love story." To get started clients must fill out a confidential profile. To learn more about the potential love life that is in store, visit http://www.affinityconnections.com and check them out on Facebook, Twitter, LinkedIn and Google+.