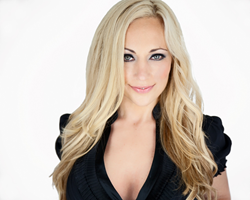 We want to be a part of your Love Story because true love is worth it.
(PRWEB) September 30, 2014
Matchmaking collaboration can be beneficial in the business of love, says Matchmaking Agency owner Tiffany Brown as she broadens her services to Kataput Ent. Tiffany joins the team lead by "The Confidential Coach" Dr. ZoeLena Shuster, Founder of Katapult Enterprises also known as Dr. Zoë, as "Katapults Matchmaker" offering a personalized Matchmaking program for the edgy Entrepreneurs growing clientele list.
There is no shortage of singles says Brown, sharing that there are 112 million unmarried people in the states according to Census Bureau 2012, and 14,147 668 according to statistics Canada 2013. Personalized services are becoming increasingly popular for busy professionals as Tiffany predicts 2015 to be the year of, "Love and Self Improvement"
About Dr.Zoe
Lovechild of hippies and granddaughter of multimillionaires has become a dynamic leader in today's business and entertainment worlds. She is a philanthropist, a successful entrepreneur, and an edgy powerhouse that breathes motivation into the lives of her prestigious clients. As a consultant, ZoeLena has facilitated positive change to countless careers, companies and corporations. She is a multi-talented trendsetter, a mogul, and a creative idea machine who since 1998 has been helping business, sports, entertainment, and religious leaders around the world improve their image, presence, and lifestyle.
Dr.Zoe has been a guest on many TV/Radio shows, even hosting her own, her past show Zoe and Friends and her current radio show "Dr. Zoe Today", providing real, raw and relevant information on love, sex and relationships. Among her many projects, ZoeLena's personal mission is to grow herself and to one day see universal individualism, where each person is free to be their authentic self. 'Dr. Zoe Today' is a weekly radio show that takes place every Wednesday night at 9EST – 8CST – 7MST – 6PST
About Tiffany Brown
Affinity Connections Inc. Exceptional Matchmaking agency owner designed Affinity Connections to not just set couples up on dates, but to help people meet personal goals and grow as individuals. The idea started with the need and passion to connect people, and to help individuals become better at relationships.
CEO and founder, Tiffany Brown is driven by a strong conviction that everybody needs a helping hand sometimes, and that no matter what happens in the external world, happiness starts within. These profound insights are at the root of everything she does.
As a relationship consultant Tiffany has witnessed amazing transformations from her clients – transformations that allowed them to experience and enjoy more of what life has to offer, and to find happiness in long-term commitments. For Tiffany, it is a thrill to be able to help others find happiness in life.
Visit Affinity Connections Website to fill out a private and confidential profile. Join Affinity's list for free. You have nothing to lose but a possible love-life to gain.
Affinity Connections wants to be a part of your Love Story because True Love is worth it.
If you or someone you may know needs help in these areas, visit Affinity Connections website at http://www.affinityconnections.com today and fill out A private and confidential questionnaire.