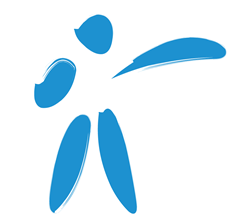 On average, even with a maternity package, a normal birth without complications in a private room can cost upwards of USD 24,000 with caesarean births totalling even greater costs of USD 31,000
Hong Kong (PRWEB) January 14, 2015
Hong Kong's private hospitals are notorious for extortionate costs when it comes to maternity care and unfortunately for those looking to start a family in the city, costs do not appear to be decreasing in 2015. Understandably then, maternity insurance in Hong Kong is highly sought after and recent research by Pacific Prime has shown that the demand has steadily been increasing.
It has become a popular trend among Hong Kong private hospitals to offer maternity packages, whereby services such as delivery room fees, pre/post observation and nursing care are provided for one lump sum. However, hospitals in Hong Kong tend to not be as transparent as one would hope for and so while package fees are included in brochures and on websites, additional costs for other factors such as obstetricians, anaesthesiologists and even medication costs are often not included.
On average, even with a maternity package, a normal birth without complications in a private room can cost upwards of USD 24,000 with caesarean births totalling even greater costs of USD 31,000. These costs do not even come close to what totals could easily reach if an emergency were to occur, whereby an increases as much as 50-300% could be expected. It is unsurprising then, that the demand for maternity insurance in Hong Kong is increasing.
When comparing Hong Kong prices to other countries, costs begin to look even more extortionate. Bangkok, for example, boasts high standards of medical facilities and services but costs come in at roughly 10% of Hong Kong's totals. Even Singapore, a city which typically matches Hong Kong in other areas of costs of living, charges 50% less than the private facilities found in Hong Kong.
Giving birth within Hong Kong's public system is an entirely different story and local residents benefit from extremely high standards of care for reasonable costs. However, most expatriates moving to the city will be unable to benefit from these services and as Pacific Prime recently reported, the expatriate population has increased dramatically over recent years.
Pacific Prime believes this to be the reason behind the greater demand for maternity insurance and as healthcare costs continue to rise across Hong Kong, it is expected that this trend will continue for the coming year.