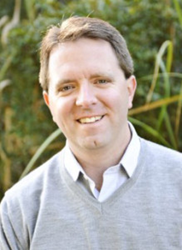 Minneapolis, MN (PRWEB) January 27, 2015
ServiceMaster Professional Services is a major ServiceMaster franchise that provides cleaning and restoration services which include biohazard and hoarding cleaning to the Minneapolis area and parts of North Dakota. In addition to their restoration services, they also offer CE classes for industry professionals and insurance agents and in February, they will host a hoarding seminar presented by Matt Paxton. Paxton, the host of the hit reality TV show Hoarders and author of The Secret Lives of Hoarders will host a morning session for insurance professionals and an afternoon session for industry professionals.
These hoarding seminars presented by Matt Paxton will take place at the Sheraton Minneapolis West hotel in Minnetonka, MN. The morning session geared towards insurance professionals will count for state approved CE credits and both insurance agents and industry professionals are invited to attend the afternoon session but it will not count for state approved credit hours. During the sessions, Matt Paxton will discuss hoarding as a disorder, how to approach a hoarder and gain their trust, and tell some of his favorite stories from his experiences on his TV show and with his own hoarding cleaning company. Those interested in attending should register fast because the seats are limited.
About Matt Paxton
Matt Paxton is best known as the host of the popular reality TV show Hoarders and he has also written a book about hoarding disorder called The Secret Lives of Hoarders. He currently runs his own hoarding cleaning company called Clutter Cleaner and he has teamed up with ServiceMaster to help them create and implement a nationwide hoarding cleaning program, the first of its kind. Paxton continues to give talks about the disorder and stresses the importance of earning the hoarder's trust and approaching the situation with compassion.
About ServiceMaster Professional Services
ServiceMaster Professional Services provides a variety of disaster restoration and cleaning services for commercial and residential settings in the Minneapolis and St. Paul area and their services also include biohazard cleaning and hoarding cleaning. They are one of the largest ServiceMasters in the U.S. and they also are part of the ServiceMaster Recovery Management (SRM) program which covers large losses across the country. Each of their technicians has received the highest level of training and they are dedicated to quickly restoring homes and buildings to help their clients get their lives back on track.