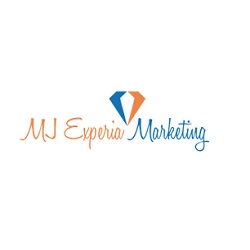 Matt Wassall was thrilled to be chosen as a keynote speaker at this important leadership event where speakers covered a range of topics such as, 'How to lead from the Front,' 'Developing Entrepreneurial Qualities' and 'Thinking Big.'
Birmingham, West Midlands (PRWEB) November 16, 2014
Matt Wassall travelled from MJ Experia Marketing's Birmingham location to be a keynote speaker at the end-of-year leadership event in London on Saturday 15th November. Matt Wassall was amongst other speakers who had flown in from Portugal, Ireland and the USA.
About MJ Experia
Marketing:http://www.experiamarketing.co.uk/about/
The important leadership event took place at The Mondrian London which is part of the famous sea container building and was opened earlier this year. The Mondrian London is an inspiring building located on the banks of the River Thames, with unique views over London from the impressive glass box, rooftop bar. The venue is within walking distance of some of London's most well known landmarks including, The London Eye, Borough Market, The Globe Theatre and the Royal Festival Hall. The venue boasts 6 large meeting and event spaces that can hold from 56 to 275 people.
Matt Wassall was thrilled to be chosen as a keynote speaker at this important leadership event where speakers covered a range of topics such as, 'How to lead from the Front,' 'Developing Entrepreneurial Qualities' and 'Thinking Big.' The event ended with a networking reception in the rooftop bar where Matt Wassall gladly shared his knowledge and information with the industry guests.
MJ Experia Marketing attends networking and training events on a monthly basis in order to expand their industry knowledge and be the best they can be. But Matt Wassall said there was a particular buzz surrounding this event and everyone in the UK from the sales and marketing industry seemed particularly keen to attend. Matt Wassall regarded the event a huge success and said he was pleased to share his extensive industry knowledge with those who attended.
MJ Experia Marketing believes that networking is a particularly important part of these events as it allows entrepreneurs and business owners to connect with like-minded people and gain knowledge and advice on many business topics on a more one-to-one level. Building these types of connections is important for entrepreneurs as they often face many challenges and having someone to mentor them or turn to for advice can ease the stress and help to make them more successful.