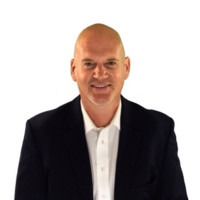 WOODLAND HILLS, Calif. (PRWEB) June 04, 2019
Account Control Technology Holdings, Inc. (ACT Holdings), a national leader in debt recovery and business process outsourcing solutions, is proud to announce the promotion of Matthew Stauffer to Chief Financial Officer (CFO). Stauffer's career spans more than 25 years of comprehensive business and financial services experience, including the last 20 years in financial leadership positions within Convergent's (an ACT Holdings company) healthcare division. He will report to the company's CEO, Mike Meyer.
Stauffer joined Convergent in 1999 as Controller over the Peoria, IL, healthcare office. In 2005, two related Convergent healthcare revenue cycle management companies were integrated, with Matt being promoted to Director of Finance. Matt was then promoted to SVP Finance and Strategy in 2016, as the company pioneered technology solutions with digital patient engagement and claims status automation. In his role as CFO, Stauffer is responsible for all financial aspects of the ACT Holdings family, including partnering with leadership on the development and execution of growth and value improvement initiatives.
"We are extremely excited to add Matt to the ACT Holdings Senior Executive team," said ACT Holdings CEO, Mike Meyer. "For the past 20 years, Matt has brought extensive financial experience to Convergent's healthcare sector. This, combined with his deep knowledge of the revenue cycle, receivables management, and business process outsourcing industry, will be a huge asset to ACT Holdings as we continue to grow and further our mission to improve the long-term financial well-being of clients and consumers."
Stauffer is a Certified Public Accountant and a graduate of Bradley University with a Bachelor of Science in accounting. Stauffer's vast background includes system implementations, pricing, treasury, mergers and acquisitions, managing extended business office call center operations, and developing key metric reporting. Before joining Convergent, he served as Divisional Controller and Vice President of Waste Management, with prior work experience in public accounting and manufacturing.
About Account Control Technology Holdings, Inc. (ACT Holdings)
Account Control Technology Holdings, Inc. provides comprehensive business process outsourcing and financial services to diverse industries. Our companies partner with clients to help them run the "business" behind their operations, so they can focus on what they do best – whether it's serving customers, educating students, caring for patients, or keeping communities moving forward. ACT Holdings companies include Account Control Technology, Inc., Convergent Revenue Cycle Management, Inc., Convergent Healthcare Recoveries, Inc. and Convergent Outsourcing, Inc. For more information, visit http://www.AccountControlHoldings.com.