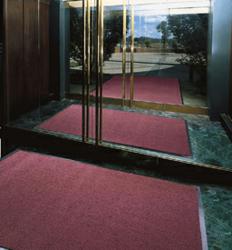 Entrance Matting is a Must-Have
Tampa, Florida (PRWEB) July 01, 2013
Entrance matting is important for any company or agency. The price of entrance matting is nothing compared to what companies will save. This type of matting is extremely important. Having entrance mats prevents floor from being ruined. It is obvious that in the long run the mats save money. Also, entrance matting keeps a place looking professional. Nobody wants to walk into a dirty facility. A dirty facility suggests a bad company. Appearance means everything. According to Ed Stairman, " Entrance matting is a must have."
Considering the importance of entrance matting, the people at A Plus Warehouse announce a flat rate shipping of 25 dollars per mat on the Complete Entrance Matting System. A Plus Warehouse highly suggests this product for any company. This amazing matting system is split into three phases of entry. For the sake of argument, let's assume that it is an extremely rainy day outside. Also, this is the one day that any person (let's call her Jane) decides to go hiking. Jane is obviously going to have dirt all over her and be sopping wet. After this hike, Jane decides to enter a fancy hotel (uh oh). Thanks to Entrance Mats however, there is nothing to fear. Before even opening the door to the hotel Jane steps on a mat. This first mat is very course. This mat scrapes off debris Jane got from hiking. Sill sopping wet Jane opens the door and is greeted by yet another mat. This mat takes off excess dirt and also begins the drying process. Finally, a tiny bit wet Jane is ready to exit the vestibule and enter the hotel. Jane still needs to go through one final mat however. This final mat completes the final drying process. Finally, squeaky clean, Jane steps on to the floor of the hotel with a smile on her face.
Although this example may seem a tad bit silly, in all seriousness industry reports that if 15 feet of entrance matting is distributed evenly by 3 phases, 85% of moisture and debris are removed. This is why the Complete Entrance Matting System is so popular at A Plus Warehouse. These 3 phases do the job, and they do it well. It is with pride that A Plus Warehouse can say they are giving a flat rate shipping of 25 dollars per mat on this item.
A Plus Warehouse is the operator of http://www.apluswhs.com and distributes materials handling and storage equipment nationwide and throughout Canada. The sales staff at A Plus Warehouse is available at 800-209-8798. A Plus Warehouse has been in constant operation since 1996.