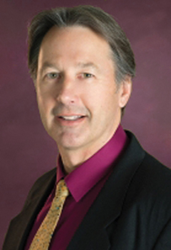 Rent prices in the Denver area are so high and interest rates are so low that your monthly mortgage payment may actually be lower than your current rent payment.
Denver, CO (PRWEB) October 12, 2016
For years, spring and summer have been considered the best times to buy a house, but fall is now becoming the optimal buying season. "Now is definitely the time of year to buy," said Matt Studzinski, a broker associate with RE/MAX Alliance.
For first-time homebuyers, Studzinski lists the following five tips:
No. 1: Don't wait until spring. "As a first-time homebuyer, you may not have as much of a down payment saved as people who already own a home and have earned equity in that home, which they will use as a down payment on their next house," said Studzinski. "In the spring, there is much more competition, and if you are competing against other buyers with higher down payments you are more than likely to lose out to those seasoned buyers as the sellers will see your offer as somewhat more risky. Buy in the fall or winter when there is less competition."
No. 2: Buy before interest rates rise. "It is extremely likely that by spring of 2017 interest rates will be higher than they are today, possibly from 1/2% to 1% higher," stressed Studzinski. "Even a 1/2% rate increase will mean about $90 per month additional payment on a $300,000 loan. Another way to look at it is as a decrease in purchasing power. For example, if you are qualified for a $300,000 home loan at today's historic low interest rates and the rate moves up just 1/2%, you may only qualify for a $280,000 loan."
No. 3: You may not need as much for a down payment as you think. "A large majority of first-time homebuyers believe they have to have a 20% down payment for their new home. That is $60,000 on a $300,000 loan and would, of course, be a burden on any homebuyer," added Studzinski. "There are, however, other options. FHA loans require only 3.5% down payment and there are conventional loans available that require only 3% down. Additionally, the Colorado Housing and Finance Authority works with lenders and provides home loans with just $1,000 down from the homebuyer."
No. 4: Buy, don't rent. "Rent prices in the Denver area are so high and interest rates are so low that your monthly mortgage payment may actually be lower than your current rent payment," said Studzinski.
No. 5: Take advantage of tax benefits. "Many people are unaware of the tax benefit that comes with being a homeowner," concluded Studzinski. "Because Congress believes that homeownership helps to bring about stable communities that benefit society, they have written into the tax code the ability for homeowners to write off all of their interest paid on home loans from your taxes. This benefit often amounts to hundreds of dollars per month in benefit to you."
About Matt Studzinski, RE/MAX Alliance
Veteran real estate professional Matt Studzinski works with buyers and sellers. Matt's specialties include buyer brokerage, seller brokerage, condominiums, foreclosure properties, horse properties, investments, luxury homes, new construction, relocation, and short sales. For more information, please call (720) 255-4663, email Matt at Matts(at)remax(dot)net or visit http://www.homesincolorado.com/matt-studzinski. The office is located at 9737 Wadsworth Pkwy., Westminster, CO 80021.
About the NALA™
The NALA offers small and medium-sized businesses effective ways to reach customers through new media. As a single-agency source, the NALA helps businesses flourish in their local community. The NALA's mission is to promote a business' relevant and newsworthy events and achievements, both online and through traditional media. For media inquiries, please call 805.650.6121, ext. 361.