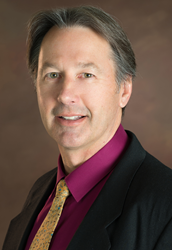 There are many reasons why a potential home buyer cannot purchase a home today.
Westminster, CO (PRWEB) May 26, 2016
"I often get asked about renting with an option to purchase programs, but the truth is they are nearly non-existent," said Matt Studzinski, a broker associate with RE/MAX Alliance. Sellers want to sell their home now and landlords want to rent out their properties, not sell them. Matt Studzinski now offers a true rental program where the renter has the right to purchase the home.
"There are many reasons why a potential home buyer cannot purchase a home today," said Matt. "Maybe they are working to clear up some credit issues. Maybe they have just moved into the area and are not quite sure where they would like to live. Maybe there is uncertainty due to a potential change in the family dynamic because of a divorce or an elderly family member potentially moving in."
Another issue in today's hot housing market is actually getting your purchase offer accepted. It is frustrating for many potential home buyers whose offers may not be perceived to be as strong as their competitors in multiple offer situations. Many potential home buyers who put minimal money down on a purchase are losing out on homes due to multiple bids being placed on the home. In many cases the seller will elect to accept an offer where the buyer puts down 20% or more to purchase the home with a smaller loan amount. These buyers are deemed to be a lower risk for the seller than a buyer who is putting down 3.5% with an FHA loan, for example. Now, this frustrated buyer can get into a home right now and then purchase it in the near future without the stress of competing in a bidding war.
There are some basic requirements, Studzinski stresses, that need to be met when renting to own. For example, the buyer must have an annual household income of $50,000, have zero history of eviction, no pending bankruptcies or disqualifying criminal history.
A great part of this program is that when the renter (potential buyer) gets pre-approved he will know his monthly rental rate and the purchase price of the home up front. "In that way, there will be no 'surprises,'" said Studzinski. "The potential buyer may elect to rent up to five years. They can move out after each one-year lease with no penalty and may purchase the house any time during the tenancy." The rent goes up a reasonable 3.75% each year. Homes with values up to $550,000 are eligible to be rented and then purchased.
About Matt Studzinski, RE/MAX Alliance
Veteran real estate professional Matt Studzinski works with buyers and sellers alike. Matt's specialties include buyer brokerage, seller brokerage, condominiums, foreclosure properties, horse properties, investments, luxury homes, new construction, relocation, and short sales. For more information, please call (720) 255-4663, email Matt at Matts@remax.net or visit http://www.homesincolorado.com/matt-studzinski. The office is located at 9737 Wadsworth Pkwy., Westminster, CO 80021.
About the NALA™
The NALA offers small and medium-sized businesses effective ways to reach customers through new media. As a single-agency source, the NALA helps businesses flourish in their local community. The NALA's mission is to promote a business' relevant and newsworthy events and achievements, both online and through traditional media. For media inquiries, please call 805.650.6121, ext. 361.