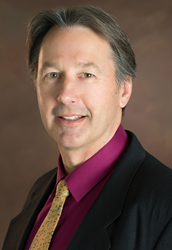 Summer is widely thought by consumers to be the best time of year to sell a house, but the reality is that spring is the season that buyers come out in force.
Westminster, CO (PRWEB) January 14, 2016
Broker associate Matt Studzinski of RE/MAX Alliance, in light of impending springtime, illustrates why spring is the optimal season for selling houses and how to sell during this time of year.
"Summer is widely thought by consumers to be the best time of year to sell a house, but the reality is that spring is the season that buyers come out in force," said Studzinski.
No. 1: Weather. One contributing factor includes the beginning of warmer weather and longer days. When people start to see warmer days, they start to think about change, including a change in their living space. Additionally, many people would prefer to be moved before the summer months when they can work on their new homes and still enjoy their summer vacations. Furthermore, as people are preparing their taxes they realize they can use their tax refund as down payment for a new home.
No. 2: Supply and demand. During the hottest homebuying months (March, April, May and June), houses tend to sell at higher prices, approximately 1.5 percent more, in fact. The reason for this is simple: supply and demand. "The buyers start to come out in force but there are not enough homes on the market to satisfy the demand," said Studzinski. "The homes that are on the market in spring tend to sell very quickly, sometimes with multiple offers and often for even more than asking price." The smart seller will start working now to prepare to put their home on the market sooner rather than later to capture this market.
"Another advantage of selling a home during spring is that sellers may be able to be more selective in regards to the contract that they choose to accept and won't be as likely to have to make concessions," said Studzinski. "Again, it all comes down to supply and demand."
No. 3: How to sell in spring. People understand that when selling a home, curb appeal is important. However, even if there is snow on the ground and you do not have flowers blooming, buyers will be out shopping and concentrating on the areas of the home that are more important to them, namely, the interior. This is where the smart sellers will concentrate their efforts. Sellers will want to declutter their homes, removing knick-knacks and unnecessary furniture to make rooms appear larger.
Sellers will also want to paint rooms a neutral color and remove dated wallpaper so that any prospective buyer can see themselves living in the home. They should also make minor repairs if needed, update the light fixtures, and give the home a good scrubbing, as sparkle sells.
About Matt Studzinski, RE/MAX Alliance
Veteran real estate professional Matt Studzinski works with buyers and sellers alike. Matt's specialties include buyer brokerage, seller brokerage, condominiums, foreclosure properties, horse properties, investments, luxury homes, new construction, relocation, and short sales. For more information, please call (720) 255-4663 or email Matt at Matts(at)remax(dot)net. The office is located at 9737 Wadsworth Pkwy., Westminster, CO 80021.
About the NALA™
The NALA offers local business owners new online advertising & small business marketing tools, great business benefits, education and money-saving programs, as well as a charity program. For media inquiries, please call 805.650.6121, ext. 361.