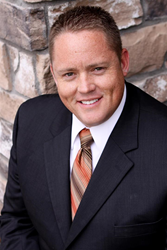 Working first with those who know and who already trust you is one of the easiest and quickest ways to building a successful real estate business.
Denver, CO (PRWEB) December 15, 2016
Real estate agents face stiff competition, particularly those in the Denver housing market, which is the No. 1 in the country. "However, there are ways to stand out from the competition, wherever you're from," said Matt Thomas, a RE/MAX Northwest Realtor and founder of The Altitude Group.
To help his fellow real estate professionals achieve success, Thomas lists the following five tips:
No. 1: Start with who you know. "Before anyone will have you help them buy or sell real estate, they will need to trust you," said Thomas. "Working first with those who know and who already trust you is one of the easiest and quickest ways to building a successful real estate business. Between 70-90% of my business comes from working with those I know, those I've worked with in the past, and the referrals of those who already trust what I can do for them."
No. 2: Be consistent. "Because real estate agents are independent contractors, each agent or team is a company unto itself. That means you are the head of your own company. In order to succeed, you must be accountable to yourself," stressed Thomas. "You are the CEO. You've got to consistently show up, seek and develop new business, deliver high-level service and foster customer relationships."
No. 3: Put the client first. "If you're not willing to put the client's needs ahead of your own, you may as well not apply," said Thomas. "Unfortunately, the professional bar has been set pretty low in the real estate industry. It is rife with hobbyists, part-timers, and slick salespeople. However, when you're licensed with the state and you become a Realtor(r), you commit to a higher standard of service and to upholding high ethical values."
No. 4: Leverage your resources. Those who succeed the fastest in real estate tend to have an understanding that there are several roles in any real estate transaction that cannot effectively be managed by just one person. "Very few businesses would ever open their doors with only one employee, but that's common in real estate," added Thomas. "We all know an agent who is not only the CEO of their company, but also their own receptionist, office administrator, marketing director, etc. Hiring staff or other even other companies who specialize in doing the tasks you can't or don't want to do yourself to leverage your skill sets and talents will more quickly lead to a successful business as a real estate agent."
No. 5: Systems. "While you may quickly find that no two real estate transactions or clients are exactly the same, there will be many jobs and tasks that you complete the same way regularly," concluded Thomas. "Any process that you do more than once should have a standard operating procedure created for it. That way your business successes can be duplicated. Create a system for everything you do and edit as needed, but have a system that you or even someone else can follow."
About Matt Thomas, RE/MAX Northwest
Matt Thomas is both a listing and buyer's agent specializing in residential homes sales in the North and Greater Denver Metro Areas. He is also the leader and founder of The Altitude Group at RE/MAX Northwest. For more information, please call (303) 269-1617. The office is located at 12000 Pecos Street, Suite 160, Westminster, CO 80234.
About the NALA™
The NALA offers small and medium-sized businesses effective ways to reach customers through new media. As a single-agency source, the NALA helps businesses flourish in their local community. The NALA's mission is to promote a business' relevant and newsworthy events and achievements, both online and through traditional media. For media inquiries, please call 805.650.6121, ext. 361.