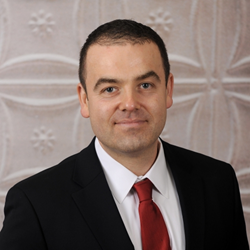 Let's take your dealership to the next level
Brooklyn, N.Y. (PRWEB) October 10, 2014
Max Zanan, the veteran Automotive Dealership Consulting guru, is offering Automotive Retail Consultant Services through a well-laid out website with several features, it was announced today. There are Testimonials, an engaging educational Blog, presenting tips on improving dealerships and making them more profitable. Dealers can also use the website's Contact feature to initiate direct contact with Max Zanan and request Consulting Services.
Max Zanan already has an exceptional track-record, having transformed several dealerships into highly efficient profit centers, by applying his winning techniques, well-honed skills and a holistic approach. Zanan's dedicated team works tirelessly, conducting thorough audits of every department of a dealership and scrutinizing all policies and procedures. The result is a well-formulated, meaningful report with important recommendations and a blue print worth following. All of these details, and more, can be read on the website.
Published testimonials on the website attest to Max Zanan's capacity for hard work and effective results as a seasoned Automotive Retail Consultant with valuable practical field experience, and a very successful hands-on approach. Zanan transitioned from automotive retail into F&I Products and Training, when he became Executive Director with Vehicle Manufacturer's Services, Hauppauge, NY, in charge of two of the largest accounts there.
In commenting on Max Zanan's Dealership Consulting performance, Richard Governanti, General Manager Chrysler Dodge Jeep Ram had this to say: "I reached out to Max and his team when I wanted an external eye to review my dealership. Max gave me a long-term solution, and peace of mind. I now have healthier Fixed Ops and an efficient operation!"
Similar positive feedback came from, Eddie Khodr, General Manager, Kendal Mitsubishi, who gave Max the thumbs up after his dealership benefited from Zanan's Automotive Dealership Consulting Services. The client said: "As an Automotive Retail Consultant, Max is always accessible and available. I picked up additional profit and now run an efficient dealership with performance benchmarks." He also said that he emerged a better Manager after meeting Max Zanan and hiring his services. Not surprising, as Max Zanan trained hundreds of Sales Managers, Sales Representatives, Finance Managers, Service and Parts Managers.
Clearly, Max Zanan is the one to go to when Automotive Dealership Consulting and Automotive Retail Consultant Services are needed. Max Zanan was destined for greatness! Setting foot on American soil at the age of 16 did not intimidate him. He contentedly embraced a culture far different from the one he was born into and adapted quickly. It took him only a few years to earn a master's degree, followed by a stream of other qualifications. Then he landed himself challenging positions with great automotive companies and mastered every task. Proactive and disciplined, this solution-oriented Automotive Retail Consultant has the capacity to move a dealership forward, impacting positively on all departments, streamlining workflow, and improving inter-departmental communications while substantially reducing operating costs.
This is a tremendous opportunity, not to be missed by any dealership. This is the time to take advantage of a range of cutting-edge Automotive Retail Consultant Services, from the well-respected and highly experienced Dealership expert, Max Zanan, who is offering: Car Sales Consulting, Parts & Service Consulting, Finance & Insurance Consulting. If there is anyone who has the authority and caliber to offer such services, it is surely Max Zanan. It is Max Zanan who, in 2006, made a meteoric rise, becoming Platform President at Elite Auto Group, directing 3 dealerships, and delivering over 700 units each month.
The automotive dealership sector must welcome this announcement. Enlightened Automotive Retail Consultant Services, like the services which are offered by Max Zanan, augur well for everyone, and will increase productivity, promote optimum usage of resources, and stimulate Automotive Dealers and Retailers into maintaining integrity and ethics in the market, while at the same time engaging in healthy competition.
Max Zanan is Managing Director of IDDS Group, Brooklyn, NY, where he oversees in-depth evaluations of automotive dealer operations, engages in troubleshooting, and identifies under performance, while boosting F& I profitability and compliance. He also focuses on the Service Department and Customer Retention.
Zanan maintains that the Finance Department of a Car Dealership is the critical profit center and dealers should therefore focus on that department and use performance benchmarks and product penetration initiatives. This is the topic of his current website Blog.
For additional information, contact Max Zanan.
Phone: (917) 903-0312
Email: maxzanan(at)gmail(dot)com
Website: http://www.maxzanan.com