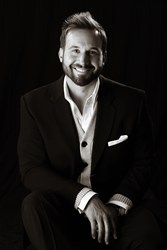 Ladera Ranch, CA (PRWEB) August 06, 2013
The Spiritual Care Volunteer program works hand in hand with the Spiritual Care Department at St. Joseph Mission Hospital. These volunteers are lay people from the community and from all faiths and spiritualities who go through an eleven week training program to prepare for serving. Once the training is complete, these volunteers will serve by providing a supportive presence. They visit with patients and/or patients' families, providing care for their spirit.
The Spiritual Care Department also has the NODA (No One Dies Alone) program, staffed by volunteers; these volunteers provide a caring presence to people who are actively dying. The goal is that no person should die alone. These volunteers are present and available for patients that may not have family members by their side. Rick Fridrick, Director of Spiritual Care and Ethics said, "We are fortunate and proud to provide this service to the community from compassionate community members. Through these special community members, we are able to provide a listening ear, a gentle hand being held, to offer a quiet presence to those who are most vulnerable. Volunteers like Max are passionate and want to make this program thrive. If you have an interest in truly serving others, please reach out, we are always interested in people who wish to serve others."
"I felt a need to better serve our community. I am blessed to have found this exceptional ministry at Mission Hospital. It is a privilege to be present with and serve those in our community who are most vulnerable," said Max Black. "Now that I am part of the Spiritual Care Volunteer team, I wanted to get the word out to the community that this program even exists. I think it is a fantastic way to give back and make a difference and a wonderful resource if you or a loved one is in the hospital." Max Black is a big community supporter and owns Max Black Realty (http://www.MaxBlackRealty.com), part of Ladera Realty, which is a local team of professional real estate agents living, working and enjoying life right in Ladera Ranch and the greater Orange County area.
For more information on Max Black Realty, please call 855-MAX-BLACK. One can reach the spiritual care program 24 hours a day and seven days a week at 949-364-1400 x 5399.
About Max Black Realty
Max Black Realty is a local team working under the Ladera Realty umbrella, providing services such as, real estate sales, including investment properties, fine homes and relocation services. They service the areas of Ladera Ranch, Irvine, and coastal Orange County communities including Newport Beach and Corona del Mar.
About NALA™
The NALA (National Association of Local Advertisers), a small business association, is for local business owners offering new online advertising & marketing tools, great business benefits, education and money-saving programs, as well as a charity program.
PR Contact
Tiffani Tendell
805.650.6121 ext 361
ttendell(at)starkartthenala(dot)com