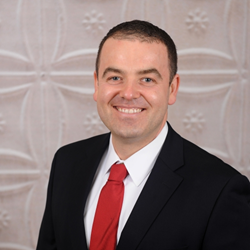 In my experience, upper management holds the key. The positive, long-lasting impact of key managers on an investment is remarkable
New York, NY (PRWEB) December 10, 2014
New York, NY (PRWEB) December 10, 2014— Automotive Consultant and leading auto guru Max Zanan has applauded the recent Buffet acquisition of the giant auto dealership, the Van Tuyl Group, describing it as monumental. It is widely expected in the auto sector, that numerous dealerships will be expressing strong interest in selling. The veteran Consultant is encouraging Private Equity Firms to immediately grasp this opportunity to enter the auto dealership arena and redefine it. "The Buffett deal is the greatest endorsement for the automotive industry, quite frankly!" repeated Zanan. Max Zanan Consulting is equipped to deliver professional guidance to Private Equity Firms on all aspects of entry into and exit from the automotive arena.
Max Zanan, an astute Automotive Dealer Consultant, is ready and competent to advise any active Private Equity Firms on the process of entering the automotive sector. Services offered include: identifying undervalued, underperforming dealerships through financial statement analysis, the designing of new and improved policies and procedures in order to increase, maximize and develop profit while maintaining customer satisfaction. Max Zanan is known to concentrate on key elements: Sales/BDC/F&I/Parts & Service, Management Training, identification and acquisition of new talent.
To those Private Equity Firms thinking that they can come in and quickly push up revenues, reduce expenses drastically and move profitability to the sky, outpacing conventional benchmarks, Max Zanan has this to say: "In my experience, upper management holds the key. The positive, long-lasting impact of key managers on an investment is remarkable."
While it is clear that dealerships get more than half of their revenues from new vehicle sales, most of a car dealership's profits come from the sale of used cars, parts and service, and the result of acting as a middleman in securing loans and leases from the sale of Finance & Insurance products like extended service contracts.
The present situation in the auto industry is similar to activities in the 2004-2007 period, when individuals and entities, new to the auto industry, actively engaged in vying to purchase dealerships. Buyers will need the support of a focused Consultant as sellers may be wary of selling to outsiders who may not achieve approval of auto manufacturers. Past experience shows that Private Equity Firms faced the issue of obtaining auto manufacturer approval of their prospective dealership deal.
Authoritative experts in the auto sector, like Max Zanan, predict that massive prices will be offered by industry outsiders who want to quickly get a strong foothold in the lucrative auto industry. Dealers are expected to fall for the high prices which outsiders are quite willing to pay. Automotive Dealer Consultant Max Zanan reminds Private Equity Firms who enter the race that their greatest asset will be sound professional advice and opinions, from an experienced auto expert, the type of comprehensive Consulting Services which Zanan is now offering to Private Equity Firms.
It is clear that auto manufacturers are nearly always predisposed to approve franchises for primarily experienced dealer-operators. Private Equity Firms and outsiders are seen as presenting problems for manufacturers, because of their lack of knowledge, experience and expertise on major operational matters. With the proven skills of the Max Zanan Consulting team, Private Equity Firms can expect to overcome any such obstacles.
Auto dealerships offer attractive, high-yielding investment opportunities and Private Equity Firms should become proactive about them immediately. Warren Buffet is poised to buy other dealerships. He has made that clear. Private Equity Firms should listen and act, when Buffet speaks.
Max Zanan is Managing Director of IDDS Group, Brooklyn, NY, where he oversees in-depth evaluations of automotive dealer operations, engages in troubleshooting, and identifies under performance, while boosting F& I profitability and compliance. He also focuses on the Service Department and Customer Retention.
Max Zanan Consulting has proudly served the automotive industry in the United States of America for several years. Clients are fully satisfied with their outcomes. The firm assures all clients of confidentiality, integrity, reliability. The firm regards a client as a top priority and considers its own success as dependent on the client's success.
For additional information, contact Max Zanan.
Phone: (917) 903-0312
Email: maxzanan(at)gmail(dot)com
Website: http://www.maxzanan.com