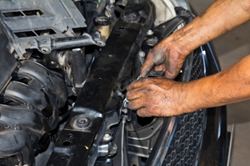 Our inventory is now selling at a lower price point for auto mechanics, car owners and resellers who prefer used automobile motors
San Jose, CA (PRWEB) May 17, 2015
The Miata, now referred to as MX5 in the U.S., has remained a popular motor vehicle brand from Mazda since the year 1984. The Powertrain Guys company is now announcing its sale prices for Miata 1.8L used engines on its website online at http://powertrainguys.com/miata-1-8l-engine.
The editions that are currently on sale include two of the most requested blocks on the used market on a national level. The BP-Z3 and BP-4W 4-cylinder editions can now be purchased with a special sale price that will remain in place until the close of this year. Full support for the manual and automatic gearboxes used in the Miata are offered with the 1.8-liter motors.
"Our inventory is now selling at a lower price point for auto mechanics, car owners and resellers who prefer used automobile motors," said a Powertrain Guys rep.
The roadster and hardtop MX5 and Miata vehicles that are compatible with the I4 1.8L blocks are one example of the vehicle types that are now supported at the Powertrain Guys company. A similar sale price was announced last month that remains in effect for the similar RX8 performance cars used in the United States.
"We're supporting many of the smaller brands of vehicles that have performed well in the U.S. apart from the Ford-Mazda partnership," said the rep.
The Powertrain Guys company website is now listing all of the complete used motor blocks on sale for subsidiary brands. Through a digital uplink, the company has now linked its offline warehouse stock levels to its web stock levels in an effort to create higher accuracy in sale prices displayed to consumers.
About PowertrainGuys.com
The PowertrainGuys.com company supplies vehicle motors, gearboxes, transfer cases and other components that are preowned to consumers in the United States. The company launched its ordering platform in 2014 to create easy web ordering. The PowertrainGuys.com company helps to lower prices for consumers through its partner connections in the automotive supply industry.