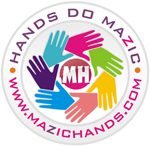 MAZICHANDS Added more Toy's & Gift products in their Amazon portfolio
(PRWEB) April 25, 2017
Mazichands, a company that deals in bracelet makers and DIY kits, recently added more toys and gifts to their collection. Their entire range of products is now available on Amazon, and the management issued a statement, where they discussed their collection and toys for girls.
Mazichands products are known for uniqueness and quality. The company specializes in all kinds of bracelet kits that are designed for kids and parents alike. The products from the brand can be ordered directly from the Amazon toys section. With new products now available for their segment on Amazon, the company issued a special statement for customers, so as to inform about their extended collection.
"Mazichands has specialized in gifts for teenage girls for years now, and we are more than happy to announce our new range. Our Bracelet Maker kit, which is available for kids and their excited parents, can be now purchased from our Amazon store. We have also added a range of other utility products to our range, including selfie sticks and phone covers. Our customers can also check our website to know more about our products. We are more than happy to offer help and assistance with orders, and all orders qualify for free shipping over orders of $35," the statement read.
Mazichands is best known for its gifts for 10 year old girls, and the company offers a simplified 30-day free replacement guarantee on its DIY kits.
"We stand behind our Bracelet Maker kit, as always. We strongly believe that our products work for quality and innovation, and we like to maintain our standards. Our Bracelet Maker kit, which is available for sale, is backed by a 30-day replacement guarantee. While the product itself is unique, we vouch for the creativity and fun element of the package. If you have any issues, feel free to contact us to return the product. We always ensure that our customers have no hassles in returning products, especially the Bracelet Maker, which is the star of our entire range. Our team also offers a simplified blog on our website, where you can find some interesting posts. For anything else, please check our website. Mazichands is also committed to innovation, and we intend to add more products to our range in months to come. We will soon make announcements in this regard. Until then, keep shopping and please send us your feedback," the statement further added.
Mazichand's girl toys can be checked on their website, as well. The company also offers free and unlimited access to tutorials and beginner's videos. The Bracelet Maker kit can be used for making friendship bracelets, necklaces, rings and more. The company also advised clients to keep an eye for counterfeit products, especially from other sellers on Amazon.
About Mazichands
Mazichands is a known brand of toys for girls and gifts, best recognized for their amazing product called Bracelet Maker. The company sells their products on Amazon and offers incredible assistance for all orders. Their Bracelet Maker, which comes with a 30-day replacement warranty, is meant for children and their parents, offering the choice to design unique DIY products, including bracelets and rings. The company offers free shipping via Amazon, and besides their toy collection, they also deal in selfie-sticks and mobile cases. Mazichands plans to expand its collection soon and had recently hinted at further expansion plans.
Media Contact Details-
Company Name : Mazichands
Website: https://www.mazichands.com/
email: support(at)mazichands(dot)com
phone: +91 - 856-880-2260