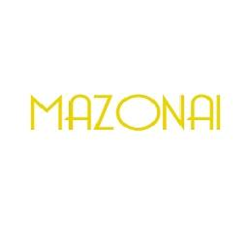 Managing my own career and success is important to me and that is something I have been very vocal about.
Luton, UK (PRWEB) June 06, 2014
A study of 1,330 UK marketing professionals revealed that 22% per cent of men and only 12 per cent of women currently reach the top levels within the profession. The research, conducted by the international marketing, communications and digital recruitment specialist EMR, also found that despite 75 per cent of marketers being female, more than twice as many men (18 per cent) are reaching director level compared with women (7 per cent). These results were published in Marketing Magazine on 15th October 2013, in an article titled, 'Female marketers less likely to reach top positions than their male counterparts'.
The study found that the gap between men and women in senior marketing roles is more apparent between the ages of 30 and 49. Results showed that 17 per cent more men than women take on director and head of marketing roles in their 30s, with 16% per cent more men than women assuming these roles in their 40s. At the age of 26, Ausra Mazonaite is the owner and Managing Director of UK sales and marketing firm, Mazonai.
Mazonai is a startup firm based in Luton. Founded and lead by Managing Director, Ausra Mazonaite, the firm specialises in event marketing. Before the firm was established by MD Ausra Mazonaite, market research was conducted into how consumers respond to different types of marketing methods and channels. Mazonai found that people respond better to in-person interactions; therefore direct marketing at events was the preferred business model. The firm are proud to represent their client's products and services at events because the generous interactions with consumers helps to build customer trust and adds value to the client's products and services.
About Mazonai: http://www.mazonai.com/about-us/
"The findings in this report suggest we as woman are at a disadvantage but I think it is worth noting that not all woman wish to be in high-pressure roles. Managing my own career and success is important to me and that is something I have been very vocal about. Expressing my goals has helped me reach the position I am in now. I hope to be able to support other women who wish to climb to top marketing positions in the future," says Ausra Mazonai.
Mazonai locate new business opportunities, generate leads and increase sales for their clients. Led by MD Ausra Mazonai, the firm constantly look to provide a consistent flow of quality sales by meeting consumers face-to-face. Mazonai look to add personality to the brands represented by encouraging extended brand loyalty and boosting brand awareness.