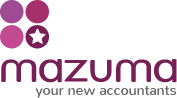 To receive a quote on Mazuma monthly accounting services or sign up for a free trial please visit http://www.mazumaaccounting.com.
Salt Lake City, UTAH (PRWEB) April 03, 2014
Salt Lake City small business accounting leader, Mazuma USA, is marking their third anniversary by offering free trials of their simple accounting services. With Mazuma, accounting, payroll, and tax returns are easier and more affordable than ever. Mazuma takes the stuffiness and hassle out of traditional accounting by offering programs with low flat monthly prices that are tailored specifically to sole proprietors, the self-employed, and small businesses including LLC's and S Corps.
Unlike traditional accounting, Mazuma is quick and easy; in fact, most clients report that it only takes them five to ten minutes to do their accounting each month. Mazuma is so simple that once clients have signed up, monthly accounting bliss is only three steps away. Here's how it works:
Step 1: Fill
Each month Mazuma sends their clients a purple envelope – all the client needs to do is fill the envelope with all of their bank statements, receipts, and other documentation that would be of use to an accountant.
Step 2: Send
Send the postage paid purple envelope to Mazuma Accounting.
Step 3: Relax
Once Mazuma receives the purple envelope they will notify the clients - allowing them to relax and go about their lives knowing that the experts at Mazuma are diligently processing their important paperwork.
Step 4: Receive
After Mazuma completes the work for a client they will send another notification that the purple envelope is on its way back with a nice, neat profit and loss report showing the month's activity.
Mazuma USA opened in April 2011. Mazuma USA has common ownership with Mazuma GB, which started in 2005 and has experienced great success. Three years into business Mazuma USA is also experiencing tremendous growth much like Mazuma GB. The idea of simple and affordable accounting services is much desired among small business owners in the US.
To receive a quote on monthly accounting services or sign up for a free trial please visit http://www.mazumaaccounting.com.