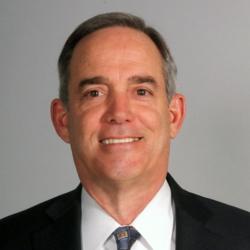 Chicago, Ill. (PRWEB) July 12, 2013
Chicago-based MB Financial Bank has promoted Tim Broccolo of Glencoe, Ill. to group president, commercial banking.
Broccolo joined MB in 2008 and has over 35 years of financial experience in corporate and investment banking. During the course of his career Broccolo has worked with clients in a variety of industries. Most recently, he has focused on serving the commercial banking needs of clients in the financial services industry including lending, treasury management and capital raising.
Born in Chicago, Ill., Broccolo earned his bachelor's degree in finance at Boston College and an MBA from the Booth School of Business at the University of Chicago. He has served on the board of advisors of Catholic Charities of Chicago and on the board of advisors for Face the Future Foundation since 2010.
MB Financial Bank's holding company, MB Financial, Inc., is traded on the NASDAQ as "MBFI." MB Financial has approximately $9.6 billion in assets. MB Financial Bank (http://www.mbfinancial.com) is a locally-operated financial institution that has been delivering competitive personalized service for over 100 years to businesses and individuals who live and work in the Chicago metropolitan area.