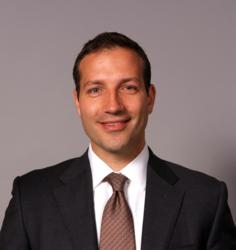 Chicago, Ill. (PRWEB) July 12, 2013
Chicago-based MB Financial Bank has promoted John Sassaris of Hoffman Estates, Ill. to group president, commercial banking.
Sassaris has spent over 20 years at MB in different capacities serving middle market companies. He is particularly adept at advising clients on how to use unique financing vehicles to their advantage such as tax-exempt bonds, new market tax credits and other agency-supported instruments. The first member of MB's Leadership Development Program in 1997, he later managed this innovative curriculum, making him an ideal mentor as well as manager, for the talented bankers on his team.
Born in Chicago, Ill., Sassaris earned his bachelor's degree in accounting at the Northeastern Illinois University and an MBA from the Charles H. Kellstadt Graduate School of Business, DePaul University. A board member of Citizen Schools Chicago and the Illinois Facilities Fund (IFF), he also sits on the Driehaus College of Business advisory council of DePaul University.
MB Financial Bank (http://www.mbfinancial.com) is a locally-operated financial institution that has been delivering competitive personalized service for over 100 years to businesses and individuals who live and work in the Chicago metropolitan area. MB Financial Bank's holding company, MB Financial, Inc., is traded on the NASDAQ as "MBFI" and has approximately $9.6 billion in assets.