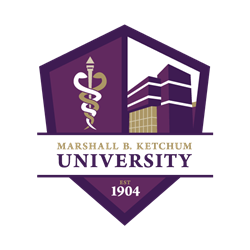 At the University Eye Center at Fullerton, we are able to provide the full scope of care—both for the eye that is in need of a prosthetic device as well as the seeing eye. MBKU is able to provide patients with the exact lens they need. - Dr. Tim Edrington
Fullerton, CA (PRWEB) June 26, 2015
Anyone can be at risk for losing an eye or experiencing damage to their eye. A penetrating injury to the eye or disease can result in a loss of visual function or cosmetic disfigurement. Marshall B. Ketchum University offers one of very few prosthetic lens and eye centers in Southern California and with the $10,000 grant from Hoag Memorial Hospital Presbyterian Community Benefit Program, qualified low-income patients will receive much needed assistance in off-setting these costs.
"Most insurance providers will not cover the cost for fitting a prosthetic eye, but may cover partially for the lens. The cost of prosthetic eyes can be prohibitive at just under $2,000 per eye, whereas prosthetic lenses can reach costs of approximately $800 per lens, a significant burden to many patients, even those with some insurance coverage," said Dawn Lam, O.D., Associate Professor at Marshall B. Ketchum University's Southern California College of Optometry. "As a result, the cost of care is shouldered by the patient. This grant reduces barriers to care for our under-served patients."
The Prosthetic Lens and Eye Program at Marshall B. Ketchum University offers customized solutions for patients who have suffered damage to their eye due to injury or disease. For patients who still have their eye, but have damage to the pupil or iris, a prosthetic contact lens can be fitted to improve problems with glare, can help with light sensitivity, while potentially improving visual function. A prosthetic eye is used when an eye is damaged and removed. By fitting patients with a prosthetic that cosmetically matches their seeing eye this helps to hide a disfigurement and improve quality of life.
"At the University Eye Center at Fullerton, we are able to provide the full scope of care—both for the eye that is in need of a prosthetic device as well as the seeing eye. MBKU is able to provide patients with the exact lens they need," said Tim Edrington O.D., M.S., Professor and Chief of the Cornea and Contact Lens Service at MBKU's University Eye Center at Fullerton. "This process may take several visits to ensure the proper device and fit. MBKU utilizes a team approach in which a highly qualified doctor of optometry is teamed with an intern or resident doctor to provide patient care during these appointments. The information shared and lessons learned prove to be extremely valuable for our future health care practitioners."
MBKU is proud to count this and other private foundation grants, corporate contributions and individual gifts in its first comprehensive fundraising campaign. ACHIEVING 20|20: The Campaign for MBKU will make its official public launch next year. Dedicated alumni, grateful patients and generous community supporters will help MBKU reimagine the future of health care education. For more information contact Erika Bernal, Director of Development & Alumni Relations at 714.992.7832 or ebernal(at)ketchum(dot)edu.
About Marshall B. Ketchum University
MBKU is now home to the Southern California College of Optometry and the College of Health Sciences. The University confers a four-year, professional degree, Doctor of Optometry (O.D.) and a Master of Science in Vision Science (M.S.) degree. MBKU's School of Physician Assistant Studies under the College of Health Sciences awards a Master of Medical Sciences (M.M.S.) degree. MBKU has recently announced plans to establish a College of Pharmacy and plans to welcome its first class in the fall of 2016. MBKU owns and operates two premier eye and vision care centers – University Eye Center at Fullerton and University Eye Center at Los Angeles. Marshall B. Ketchum University closed on a deal in January, 2015 to purchase a building in Anaheim, CA. The building will be the new home of Ketchum Health, currently the University Eye Center housed at MBKU's main campus in Fullerton. In addition, the new space will allow for expansion of additional primary health care services, as well as a pharmacy.
###