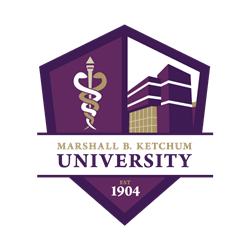 We are pleased to see The Rotary Club of Fullerton recognize the need for vision care here in North Orange County, and we are delighted to support such a wonderful health event for the community. - Dr. Patrick Yoshinaga
FULLERTON, CA (PRWEB) June 27, 2015
Community members gathered Saturday morning, June 20, for the fourth annual Rotary Cares event held at Richmond Elementary School in Fullerton. The event, sponsored by the Rotary Club of Fullerton provides free health services to the community in the areas of dental care, vision care and medical screenings. MBKU's Southern California College of Optometry faculty and students provided comprehensive vision exams to local families in need of health care support.
"This is the fourth year for Rotary Cares and our fourth year of participating," remarked Assistant Professor Patrick Yoshinaga, O.D., M.P.H. "We are pleased to see The Rotary Club of Fullerton recognize the need for vision care here in North Orange County, and we are delighted to support such a wonderful health event for the community."
Together, the MBKU faculty and students provided more than 70 eye exams and 60 pairs of glasses were prescribed. Additional health services were provided by the Lestonnac Free Clinic, YWCA of North Orange County, Cottage Dental and St. Joseph Health's St. Jude Medical Center for families that elected to receive dental or medical services.
"The MBKU student body has such a great attitude toward serving the community," added Associate Professor George Comer, O.D., M.B.A. "It is a pleasure to channel that spirit into events such as Rotary Cares where they have the opportunity to make a difference in the quality of life for these patients."
About Marshall B. Ketchum University
MBKU is now home to the Southern California College of Optometry and the College of Health Sciences. The University confers a four-year, professional degree, Doctor of Optometry (O.D.) and a Master of Science in Vision Science (M.S.) degree. MBKU's School of Physician Assistant Studies under the College of Health Sciences awards a Master of Medical Sciences (M.M.S.) degree. MBKU has recently announced plans to establish a College of Pharmacy and plans to welcome its first class in the fall of 2016. MBKU owns and operates two premier eye and vision care centers – University Eye Center at Fullerton and University Eye Center at Los Angeles. Marshall B. Ketchum University closed on a deal in January, 2015 to purchase a building in Anaheim, CA. The building will be the new home of Ketchum Health, currently the University Eye Center housed at MBKU's main campus in Fullerton. In addition, the new space will allow for expansion of additional primary health care services, as well as a pharmacy.
###