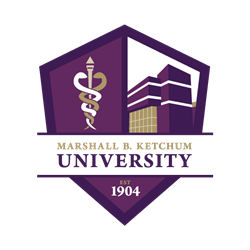 MBKU doctors look forward to joining the team of health care professionals leading the battle against tobacco use. - Dr. Patrick Yoshinaga
FULLERTON, CA (PRWEB) August 18, 2015
Smoking doubles the risk of developing age-related macular degeneration, the leading cause of blindness in developed countries in those age 50 and older.1, Often, smokers receive counseling from their primary care providers, yet continue to smoke, putting their health and vision at risk. Studies show that patients are more likely to quit or increase readiness to quit when counseled by more than one type of health professional.2
MBKU's doctors of optometry plan to reduce the risk of visual impairment from age-related macular degeneration by increasing the frequency with which optometrists counsel their patients on smoking cessation and to provide resources to self-reported smokers during an eye exam. MBKU recently received a grant from the American Optometric Association's Optometry Cares Healthy Eyes Healthy People State Association Grants to support these plans.
"Marshall B. Ketchum University's Southern California College of Optometry will collaborate with an experienced team of smoking cessation trainers from the University of California, San Diego from the Center for Tobacco Cessation to orient and train SCCO students and optometrists on effective evidence-based ways to provide smoking cessation counseling to patients," said Kristine Huang, O.D., M.P.H., Associate Professor.
The project aims to build a community of optometrists, beginning with the university's eye centers in Fullerton and Los Angeles, where training on evidence-based smoking cessation counseling will be provided along with resources for use during eye exams for the faculty as well as optometry students. In addition, resource material will be provided to patients as reinforcement of the counseling provided.
"Faculty training is a key component as they serve as role models to students. The faculty can propagate and sustain these behaviors in the future beyond this smoking cessation program," said Melissa Contreras, O.D., M.P.H., Assistant Professor. "In addition, training students who will graduate and settle into practices across the country will work to instill smoking cessation as a necessity and gold standard in these future practices."
"MBKU doctors look forward to joining the team of health care professionals leading the battle against tobacco use," said Patrick Yoshinaga, O.D., M.P.H., Assistant Professor. "More specifically, as eye care providers, we can reduce the risk of developing age-related macular degeneration and blindness among our patients."
About Marshall B. Ketchum University
Located in Fullerton, CA, Marshall B. Ketchum University is an independent, private, non-profit, accredited educational institution. MBKU is now home to the Southern California College of Optometry, the School of Physician Assistant Studies and planned College of Pharmacy. Named after the founder of the optometric institution in 1904, the change to a university structure addresses the growing demand for highly skilled health care professionals. The university confers a four-year, professional degree, Doctor of Optometry (O.D.) and a Master of Science in Vision Science (M.S.) degree. MBKU's School of Physician Assistant Studies under the College of Health Sciences awards a Master of Medical Sciences (M.M.S.) degree. MBKU has recently announced plans to establish a College of Pharmacy and plans to welcome its first class in the fall of 2016. MBKU owns and operates two premier eye and vision care centers – University Eye Center at Fullerton and University Eye Center at Los Angeles. Marshall B. Ketchum University closed on a deal in January, 2015 to purchase a building in Anaheim, CA. The building will be the new home of Ketchum Health, currently the University Eye Center housed at MBKU's main campus in Fullerton. In addition, the new space will allow for expansion of additional primary health care services, as well as a pharmacy.
References
1. Ratnapriya R, Chew EY. Age-related macular degeneration – clinical review and genetics update. Clinical Genetics 2013;84(2):160-166. doi:10.1111/cge.12206.
2. An, L.C. Foldes, S.S., Alesci, N.L, Bluhm, J.H., Bland, P.C., Davern, M.E., Schillo, B.A., Ahluwalia, J.S., Manley, M.W. (2008) The impact of smoking cessation intervention by multiple health professionals. Am J Prev Med., 23(1):54-60.
###