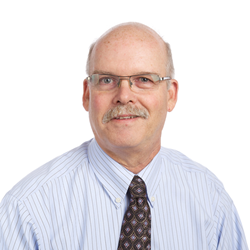 Dr. Edrington has significantly helped to advance and propagate knowledge in the field of contact lenses. - Stanley Woo, O.D., M.S., M.B.A., FAAO
FULLERTON, CA (PRWEB) June 29, 2015
Dr. Edrington was presented with the American Optometric Association Contact Lens and Cornea Section Achievement Award at the 118th Annual AOA Congress & 45th Annual AOSA Conference in Seattle, WA last week.
"Dr. Edrington has significantly helped to advance and propagate knowledge in the field of contact lenses," said Stanley Woo, O.D., M.S., M.B.A., FAAO, Dean, Southern California College of Optometry at Marshall B. Ketchum University. "He's a dedicated professor and teaches contact lenses to students, interns, residents and clinicians while exemplifying the quintessential clinician and academician."
Dr. Edrington received his Bachelors and Doctor of Optometry degrees from Indiana University, and a Master's degree from California State University, Fullerton. He served as an officer in the U.S. Army and was stationed at Walter Reed Hospital in Washington, D.C. He also spent time in private practice in Illinois, Texas and California. A faculty member at SCCO since 1978, Dr. Edrington has served as the Chief of SCCO's Cornea and Contact Lens Service for 18 years.
Tim Edrington O.D., M.S., FAAO, is a Fellow of the American Academy of Optometry and a Diplomate in the Cornea, Contact Lens, and Refractive Technologies Section. He has authored more than 40 published manuscripts in peer-reviewed journals, over 70 additional published articles, over 100 published research abstracts and 10 book chapters in the area of cornea and contact lenses.
Dr. Edrington served on the Executive Committee of the multi-center CLEK study funded by the National Eye Institute, he was the initial recipient of the Dr. Richard Hemenger Faculty Research award in 2001, and he also served as a consultant to the Ophthalmic Devices Panel of the Center for Devices and Radiological Health of the United States Food and Drug Administration.
"MBKU is proud to have Dr. Edrington as a member of our esteemed faculty," said University President, Kevin Alexander, O.D. Ph.D. "This honor is bestowed on only one doctor every year and I couldn't think of a better recipient than Dr. Tim Edrington to receive this year's award."
Optometry's Meeting® is the official annual meeting of the American Optometric Association and the American Optometric Student Association. The AOA represents approximately 39,000 doctors of optometry, optometry students and paraoptometric assistants and technicians. Optometrists serve patients in nearly 6,500 communities across the country, and in 3,500 of those communities are the only eye doctors. Doctors of optometry provide two-thirds of all primary eye care in the U.S.
About Marshall B. Ketchum University
MBKU is now home to the Southern California College of Optometry and the College of Health Sciences. The University confers a four-year, professional degree, Doctor of Optometry (O.D.) and a Master of Science in Vision Science (M.S.) degree. MBKU's School of Physician Assistant Studies under the College of Health Sciences awards a Master of Medical Sciences (M.M.S.) degree. MBKU has recently announced plans to establish a College of Pharmacy and plans to welcome its first class in the fall of 2016. MBKU owns and operates two premier eye and vision care centers – University Eye Center at Fullerton and University Eye Center at Los Angeles. Marshall B. Ketchum University closed on a deal in January, 2015 to purchase a building in Anaheim, CA. The building will be the new home of Ketchum Health, currently the University Eye Center housed at MBKU's main campus in Fullerton. In addition, the new space will allow for expansion of additional primary health care services, as well as a pharmacy.
###