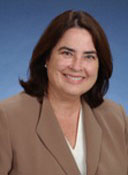 Los Angeles, CA (PRWEB) January 09, 2015
Murchison & Cumming LLP is pleased to announce that Senior Partner, and immediate past Managing Partner of the firm, Jean M. Lawler has been elected as Treasurer of Insuralex. Ms. Lawler serves as Co-Chair of both the firm's International Law and Insurance Law practice groups and is a past-Chair of the firm's Business & Real Estate Transactions practice group. She is rated "AV Preeminent" by Martindale-Hubbell, is a Regent of the American College of Coverage & Extracontractual Counsel, a Past President of the Federation of Defense & Corporate Counsel, and was recognized by Expert Guides: Women in Business Law as an expert in the Insurance field.
Insuralex is a "worldwide association of independent insurance and reinsurance lawyers dedicated to the global insurance and risk management community. The Group consists of leading firms of lawyers around the world, all of whom specialize in insurance and reinsurance coverage, defense, and litigation work." The Chambers Guides, the prestigious guide to the world's best lawyers, has selected Insuralex as its only recognized insurance global-wide legal network. This is an honor only extended to the top firms and legal networks in the world.
With more than 35 years of experience, Ms. Lawler has a distinguished background that includes representing insurers in complex insurance and bad faith litigation, at trial and on appeal; providing insurers with coverage, underwriting and risk management advice; defending professionals (including agents, brokers and other non-medical professionals) in professional liability litigation; defending businesses in commercial litigation, handling contract matters, disputes and negotiations; and providing risk management evaluations and advice. Her insurance practice encompasses most types and lines of insurance and most industries, at all levels of insurance for domestic and international insurers, including the surplus lines, Bermuda, and London markets. She is a certified mediator and has served as an arbitrator and as an expert witness. A frequent author and speaker, Ms. Lawler has been a presenter at educational seminars sponsored by many professional and insurance industry organizations.
About Murchison & Cumming, LLP
With a firm history dating to 1930, Murchison & Cumming, LLP is a premier, AV-rated civil litigation firm with five offices in California and Las Vegas, whose attorneys specialize in the defense of domestic and international businesses, insurers and individuals, at trial and on appeal. The firm's attorneys also handle employment matters and business transactions. The firm is a member of the USLAW and Insuralex Networks.
About Insuralex
Insuralex exists to provide its members with a world-wide referral network of the highest quality in the fields of insurance, re-insurance, coverage, defense and litigation. Besides its own members, Insuralex is proud to be associated with the ARC Group, a Canadian group of lawyers with members in most Canadian provinces who have similar expertise and purposes.