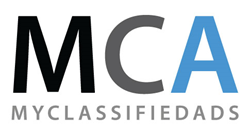 "We can bill employers directly, which frees law firms from endless and costly accounting overhead," Cathi Helm said. "Online payment is also available, as well as credit card payment via fax, email, phone, or direct to employer billing so the law firm do
Las Vegas, NV (PRWEB) June 15, 2016
America's largest annual gathering on immigration law takes place this month at The Cosmopolitan of Las Vegas. Among the list of exclusive exhibitors are Labor Certification Specialists from MCA-Russell Johns (http://www.MCAads.com).
The American Immigration Lawyers Association (AILA) conference is scheduled for June 22-25 and includes nearly 100 exhibitors, more than 170 sessions, various open forums, a New Members reception and other special events. Delivering the keynote speech is Thomas A. Saenz, president and general counsel of the Mexican American Legal Defense and Educational Fund (MALDEF).
AILA, based in Washington, D.C., describes itself as an "advocate for fair and reasonable immigration law and policy." MCA-Russell Johns, with headquarters in Florida, assists its clients with a wide range of labor certification services, including Program Electronic Review Management (PERM), H1A, H2B and all Temporary Work Visas.
"We have been assisting attorneys and employers with labor certification services for over 20 years," said MCA's Director of Financial Operations Steve Juanette, who attended last year's AILA's conference in National Harbor, MD, and will be at booth # 339 this year, welcoming current clients and making new friends as well.
"We are focused on a client's complete peace of mind and 100 percent satisfaction," he said, adding that MCA's labor certification services "will be completed on schedule and in full compliance with Department of Labor (DOL) regulations while saving clients both time and money."
In addition, MCA-Russell Johns provides secure online access where documents can be delivered and retrieved throughout the entire process.
"We quote, place, track, and verify ad placements while giving clients real-time access to their documents," Juanette said.
MCA's Labor Certification services include:
SWA,
Trade or professional organizations,
Private employment firms,
Campus placement offices,
Local and ethnic newspapers,
Radio and television ads,
Employer website postings.
"We can bill employers directly, which frees law firms from endless and costly accounting overhead," Cathi Helm said. "Online payment is also available, as well as credit card payment via fax, email, phone, or direct to employer billing so the law firm doesn't have to manage excess accounting."
Here's what makes MCA different:
DEDICATION: "We are partners, not just order-takers. A client's success is our success."
INITIATIVE: "Taking the initiative generates trust and reinforces our commitment to serve clients. Being proactive lets clients know that we are actively engaged, not just going through the motions."
PROMPTNESS: "We identify problems quickly, own them and come up with solutions. Dealing with issues instead of making excuses adds value and speeds up the process. It shows MCA is a partner—not just a vendor."
AVAILABILITY: "We are always available. Mornings. Evenings. Holidays. Weekends. We're ready to help."
For more information about MCA-Russell Johns and its various services, including the placement of ads in newspapers for immigration-related PERM cases, call Cathi Helm (813) 333-1063 or (813) 920-0197. The Fax is (813) 792-2630. The web address is http://myclassifiedads.net/laborcertification
ABOUT: MCA-Russell Johns is a multi-media agency based in Florida. It has offices at 5020 W. Linebaugh Ave., Suite # 102, in Tampa, 33626. The telephone number is (813) 920-0197; the Fax is (813) 792-2630. Its portfolio of services includes assisting attorneys and employers with labor certification.