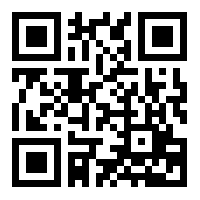 Somerville, NJ (PRWEB) September 30, 2014
Somerville, NJ-based McDonald & Rogers, LLC, a partnership of attorneys John P. McDonald and Michael J. Rogers, has announced the launch of its redesigned desktop website and its new mobile website, which offer both existing and potential clients detailed information about the partners' experience and expertise, particularly in the areas of criminal and civil litigation.
The partners selected Somerville, the County Seat of Somerset County, as the home for their practice when they first formed their partnership in 1980, placing them at the heart of the County's legal community. Since that time, Messrs. McDonald and Rogers have been providing direct, personalized attention to the legal matters of clients from Somerville, Bridgewater and the surrounding communities. This individual attention to the cases handled by McDonald & Rogers, LLC helps the attorneys build a strong rapport with each client, which is fostered with open, continuous communication and timely responses.
A visit to the new desktop website provides a clear picture of the partnership, encompassing its history, philosophy and specialized areas of practice, as well as an in-depth introduction to the firm's partners including their courtroom experience, professional affiliations and community involvements.
The easy-to-navigate desktop website highlights the professional achievements of Messrs. McDonald and Rogers in individualized, in-depth personal profiles, giving visitors a glimpse into each attorney's specific area of expertise. Additionally, the firm's areas of practice are clearly explained, allowing visitors to determine if indeed the firm's fields of specialization are in line with their legal needs.
An interactive map and location finder providing clients with easily navigable directions to the firm's offices located at 181 West High Street, Somerville, NJ can be found in the desktop website's "Find Us" tab.
When someone uses a mobile device or a tablet and clicks on a search result for the McDonald & Rogers Law Firm, the desktop website will detect that the device accessing the site is a mobile device and automatically will redirect the visitor to the mobile site in place of the desktop website. The mobile site has an icon-driven navigation and a call button which, when selected from a cell phone, will call the firm directly from the mobile device.
Both sites contain easy-to-complete contact forms, allowing clients to provide relevant information directly to the firm via email in preparation of their initial meeting.
Messrs. McDonald and Rogers base the success of their long-lived partnership on their shared philosophy that serious legal matters require serious personal attention. All of the firm's cases are handled directly by either Mr. McDonald or Mr. Rogers, so clients can be confident about receiving experienced representation by an attorney well-versed in their particular legal situation.
Understanding that a successful website is an ongoing endeavor, the attorneys are committed to using this site as a vehicle for providing up-to-date information regarding any changes within the firm, including significant cases and decisions they may be involved with; updates to their credentials including peer and client reviews; and announcements of new and existing community involvements, so that visitors may be well-informed about the firm and its principals even before walking through their office doors.
"This new website improves our firm's outreach to the community and helps all of our clients, both now and in the future, fully understand what we have to offer," explained Mr. McDonald.
"Choosing an attorney can be a daunting endeavor; a detailed profile of both the firm and our individual qualifications can help potential clients sort through the competitive legal field," added Mr. Rogers.
McDonald & Rogers, LLC represents clients in all levels of criminal law from misdemeanors to felonies. These attorneys are well-versed in all legal jurisdictions from municipal to federal courts and are experienced in both appellate law and expungement cases. The law firm has achieved the highest ratings of both Martindale-Hubbell ("AV" Preeminent, based on a score of 5.0 out of 5.0) and Avvo ("Superb"); both companies base their ratings on client and peer reviews.
To learn more about McDonald & Rogers, LLC and its principal partners, visit http://mcdonaldrogerslaw.com/.