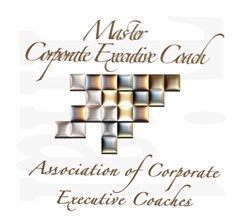 Eileen Broer exemplifies the very best that corporate executive coaching has to offer.
Colorado (PRWEB) October 10, 2013
The Human Dimension, a Colorado-based global executive and organizational development firm, announced that Founder and President, Eileen Broer, has earned the distinguished achievement of Master Corporate Executive Coach from the Association of Corporate Executive Coaches (ACEC), a global organization establishing results-driven standards for the master-level executive coaching industry.
Eileen Broer is a perfect representation of a master-level corporate executive coach. Her longstanding career has spanned 30+ years in a number of leadership roles within human resources, organizational development, corporate training, and executive coaching. Her journey is peppered with "firsts", becoming the first female vice president for two different Fortune 500 companies and one of the first female executive coaches in the industry, achieving coaching success on a global scale, working in the Caribbean, the United Kingdom, Australia and Singapore, and living for four years in China and Hong Kong. She was also the first to introduce Myers-Briggs® personality type to China's business teams and was subsequently published in the Journal of Psychological Type for her work.
Broer's executive coaching career launched in 1985, when she set forth on an untraditional path for a woman at that time, establishing her own firm, The Human Dimension; a consortium of colleagues delivering world-class, results-driven organizational development, human resource management, and team development consulting. The firm initially started as an external HR consultancy, but quickly transformed its concentration to organizational development and executive coaching after Eileen studied at the Gestalt Institute of Cleveland.
"At the Gestalt Institute, I realized that my work was, in reality, best described as organizational development, not human resources," recalled Broer of her early career. "From then on, I had a new perspective. I became focused on how to make an organization better, which I pursued by developing executives as effective leaders and employees as a cohesive team. I was able to see the broader picture and the impact my role as coach and consultant could play."
It is no surprise that Broer strives for and promotes collaboration for leaders and teams she works with. Broer is product of a highly competitive, yet team-oriented background, growing up as the daughter of New York Giants football player and sister of sports athletes associated with the Oakland Raiders, Notre Dame, and various European soccer organizations.
She has also employed the team mentality during her time as a member of the ACEC, becoming an influential part of its Board of Advisors. As a member of the Board, she has spearheaded membership growth and strategic planning initiatives.
The ACEC is creating a new paradigm via a unique global mission: to recognize top-tier executive coaches and support their work worldwide through forums for continuous learning, collaboration, and community – while upholding rigorous admission and credentialing requirements – so members can make the most positive impact possible on business leadership and performance.
One of its most prestigious honors an executive coach can achieve is certification as a Master Corporate Executive Coach, an accomplishment that recognizes an executive coach's contributions to the business community as a result of a coaches' impact on its top tier human capital. In order to earn this honor, a candidate must meet demanding requirements, including, but not limited to, the following: a minimum of 10 years as a executive coach focused on the top tier of organizations; 10 years of experience in the corporate world with at least 3 years as a Vice President or higher; certification and experience in globally-accepted coaching assessments; published work(s); experience presenting at a conference; and recommendations from clients.
"Eileen Broer exemplifies the very best that corporate executive coaching has to offer," said CB Bowman, ACEC's CEO. "She is a talented leader, who has deservedly earned the illustrious designation of Master Corporate Executive Coach. It has been a pleasure to have her as part of ACEC's Board of Advisors as she uses her experience to help increase our membership and support the growth of our brand identity."
For more information on Eileen Broer and The Human Dimension, visit http://www.humandimension.org.
If you are interested in finding out more about membership in the Association of Corporate Executive Coaches, please visit http://www.acec-website.org and/or contact Eileen at ebroer(at)humandimension(dot)org.