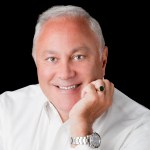 We are proud to announce Jean Laporte as a recipient of this [Master Corporate Executive Coach] certification... Jean's amazing work in the field of executive coaching will only serve to catapult the industry and organization to new heights.
Quebec, Canada (PRWEB) July 24, 2013
VisionsActions, a Quebec-based executive coaching and consulting firm, today announced that Founder and CEO, Jean Laporte, has earned the distinguished achievement of Master Corporate Executive Coach from the Association of Corporate Executive Coaches (ACEC), a global organization driving results-oriented standards to define the master-level executive coaching industry.
A highly reputable manager, entrepreneur and speaker, Jean Laporte truly embodies what it means to be a master-level corporate executive coach. His background is rich with diverse, results-driven experiences, including his work with Apple in Canada managing large, prestigious corporate accounts, as Vice President of Sales for Microcell Solutions (Fido) in the late 1990s and finally serving as President of Rogers Communications for Eastern Canada, where he was responsible for coaching, managing, and leading over 4,000 employees and 5 VPs across a variety of business units such as sales, finance and legal.
In 2010, utilizing his coaching and business experiences, to launch VisionsActions to guide executives in how they can translate their thoughts, ideas and dreams into an actionable plan, producing sustainable ROI and growth for their respective companies. Laporte is extremely passionate about how executive coaching can transform an individual in their career and in their life.
"I had the privilege of working with some of most recognized companies in the world, and I enjoy sharing the knowledge I've gained with the executives I coach," he said. "And, unlike my work at the head of a business unit or organization, I have the ability to create a long-lasting impact with my clients because I enjoy more quality time with the client, going deeper with the relationship and better exploring their needs. The overall result becomes much more profound."
Laporte's coaching approach has been called "interesting and dynamic", especially for those who have experienced his signature "My Life, My Way" program, firsthand. This seminar helps high-level executives develop a personal business plan that focuses on the C-suite executive as a 360° entity. Built on the belief that people must have a tangible and goal-oriented blueprint for the life they want to lead, "My Life, My Way" helps executives map out their personal and professional objectives over the next five years by pinpointing where they want to be and working their way backwards in to achieve the lifestyle they want to lead in the future.
In addition to his successful executive coaching practice, which spans from Quebec to the Bahamas, Laporte has also penned a book titled "Success 101: Tips and Strategies," which was published in 2009 and has sold thousands of copies. He has also spoken throughout Canada on topics including, leadership, technology and change and remains a sought-after resource for corporations who want to do business in Quebec and in Canada.
While Laporte has his own unique approach to coaching, he was still very eager to share ideas with like-minded professionals about different ways of doing business and sought out an organization where he can learn from other executive coaches at the top of the industry. After reviewing the landscape of other coaching groups and organizations, there was only one choice for him: The Association of Corporate Executive Coaches.
"ACEC brings together an amazing array of mastery level executive coaching talent with diverse theories and styles of coaching," said Laporte. "The variety in the ACEC membership is what makes this organization so spectacular. ACEC gives corporate executive coaches an opportunity to learn from each other, while keeping up with client industry news. Sharing information increases the collective knowledge base of this ever-evolving industry and allows for meaningful connections to be made, which is invaluable to us all."
Laporte also added, "When you're a consultant working from home, it can be lonely. As an executive coach, you become a sounding board for your clients and you realize how important it is to have your own sounding board. Relationships don't just grow over cocktails; it's done through a professional organization like the ACEC."
The ACEC is a worldwide organization defining the standards for the master-level executive coaching industry. The organization is passionate about creating a new paradigm by bringing together like-minded coaches at the top of their game to share corporate industry knowledge, discuss current technology to streamline their businesses, and collect industry knowledge such as the latest research within their own area of expertise as well as with the latest coaching tools. Furthermore, members benefit from a number of strategic alliances in public relations, continuing education, coaching assessment, which is all designed to help raise the bar for the entire industry.
One of its most prestigious honors one can achieve is certification as a Master Corporate Executive Coach, an accomplishment that recognizes an executive coach specializing in the corporate space as the best of the best. In order to earn this honor, a candidate must meet stringent requirements, including, but not limited to, the following: a minimum of 10 years as a executive coach focused in the corporate world; 10 years of experience in the corporate world with at least 3 years as a Vice President or higher; certification and experience in globally-accepted coaching assessments; published work(s); experience presenting at a conference; and recommendations from clients.
"The ACEC brings together the best and brightest in the executive coaching industry," said CB Bowman, ACEC's CEO. "And, it takes a long-term commitment of moving others forward to achieve the Master Corporate Executive Coach certification. We are proud to announce Jean Laporte as a recipient of this certification, as he truly exemplifies the executive coaching standards of the ACEC. Jean's amazing work in the field of executive coaching will only serve to catapult the industry and organization to new heights."
For more information on Jean Laporte and VisionActions, visit http://www.visionsactions.com. If you are interested in finding out more about the Association of Corporate Executive Coaches, please go to http://www.acec-website.org.