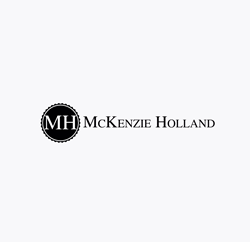 To continue their success and take the business to the next level Mckenzie Holland recently announced that they will be expanding the business across to America
(PRWEB) March 18, 2016
With offices in both Sydney and Melbourne, Mckenzie Holland is one of the most formidable key players within the Australian sales and direct marketing industry. Specialising in outsourced sales and direct marketing solutions, the firm help brands reconnect with their target audience through face-to-face, advertising and customer communication. By taking each brand directly to the consumer, Mckenzie Holland is able to dedicate time and resources into understanding and solving individual consumer issues, which increases their clients' customer retention and boosts weekly sales revenue. The success of their personalised marketing approaches has allowed the firm to expand their clients' market share even in the most competitive of industries, which has led to exponential client growth within the Australian market.
About McKenzie Holland: http://www.mckenzieholland.com.au/
To continue their success and take the business to the next level Mckenzie Holland recently announced that they will be expanding the business across to America. The move, which has been circulating among industry professionals for a number of weeks, is set to be finalised next month and will see Managing Director Joe Parrish relocate to Los Angeles, California to ensure the move is managed successfully and the new US branch continues to uphold the core values of Mckenzie Holland's brand mission.
As well as creating new opportunities within a globally respected market, the move to California will also present Mr Parrish with some personal benefits. With a number of leading sales and marketing experts currently based in California the move will allow Mr Parrish to strengthen his professional and personal network and access the necessary support to thrive in the local market and build a long lasting, sustainable US brand.
There are a wide variety of reasons as to why the firm chose Los Angeles as the base for their first venture outside Australia. With an estimated 250,000 businesses currently located in the city, many of which are owned by female or minority entrepreneurs, the city clearly benefits from a vibrant and varied business community. As an ambitious and innovative company Mckenzie Holland is committed to learning and developing new ideas and is looking forward to working within such a progressive community, and the potential for collaboration with the city's talented business professionals. By opening a small business in the city, small business owners can engage in a diverse customer base and open themselves to potential partnerships in a long list of industries, which is something Mckenzie Holland is avidly looking forward too.
Los Angeles is also becoming a hotspot for progressive and affordable housing solutions, which is drawing in many professionals from across the West Coast who have previously been outpriced in certain areas. Downtown Los Angeles especially is leading the way in affordable residence by transforming commercial buildings into low cost housing. This has made living and working in the area attainable for young graduates, which has led to a wider talent pool for businesses to hire from.
Mckenzie Holland is excited for the move to the US and is currently working around the clock to ensure all details and resources are in place before the official expansion date.