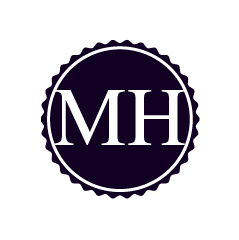 You won't make any shots at all if you don't take them
(PRWEB) March 26, 2015
On Wednesday 25th March direct marketing firm, McKenzie Holland hosted a one-hour workshop in their Sydney office with the aim of motivating their reps, encouraging them to take more chances and explaining the Law of Averages to them.
About McKenzie Holland: http://www.mckenzieholland.com.au/#about-us
The workshop was interactive and saw all the reps get involved. McKenzie Holland asked for 3 volunteers to shoot paper balls into a bin, in order to demonstrate that the more shots you take the higher the chances are of making the shot - the more shots that are taken, the higher the percentage of success. This workshop was designed to motivate candidates and show them that giving up should never be the answer. 'You won't make any shots at all if you don't take them,' says McKenzie Holland.
McKenzie Holland believes that taking more chances opens up more opportunity for success. The more often a person does something, the more often they will see results. If a person were to stay in the same place and do the same thing all the time they would expect to see the same results, whereas if a person takes chances and makes changes to what they are doing this will push them forwards and provide them with more opportunity for success.
The firm believes that understanding the Law of Averages is particularly important in business because it provides professionals with the right mindset to keep pushing forwards. Particularly in sales, as the Law of Averages implies that the more prospects a person engages with, the more sales they will make. Furthering on from this, each person develops their own personal Law of Averages to work with which will help them know how much work they must do in order to improve, or how many people they have to talk to in order to be more likely to make the sale.
McKenzie Holland is an outsourced sales and marketing firm based in Melbourne. The firm specializes in a unique form of direct marketing that allows them to connect with consumers on a face-to-face basis on behalf of their clients' brands. This one-to-one connection allows them to create personal and long-lasting relationships between brand and consumer. This often leads to increased customer acquisition, brand awareness and brand loyalty for their clients.
McKenzie Holland often runs motivational meetings and workshops that encourage their candidates to get involved as well as teach them new skills that will help them in their daily work and long-term career goals.