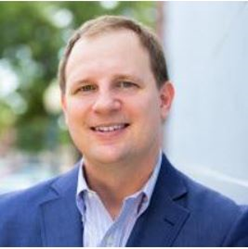 MCKINNEY, Texas (PRWEB) February 21, 2022
Burress Law PLLC, a Texas-based personal injury firm, is pleased to announce that founding attorney, Jason K. Burress, has been named an Elite Lawyer for the third year in a row. Lawyers listed on the Elite Lawyer directory demonstrate continuous dedication, diligence, and outstanding client support. Throughout his career, Mr. Burress has consistently exhibited his commitment to the practice of law by providing vigorous representation and compassionate service for his clients.
Mr. Burress has been named an Elite Lawyer since 2020. He is a highly accomplished attorney who has received numerous prestigious accolades since being admitted to the Texas State Bar in 2002. He has earned recognition as a Thomson Reuters/Texas Monthly Super Lawyer for the past five years, a D Magazine Best Lawyer five years in a row, and a multi-time Texas Rising Star and Best Lawyer in McKinney Magazine, Allen/McKinney Living Magazine, and the McKinney Courier Gazette. Mr. Burress carries the highest rating (AV) on Martindale Hubbell attorney peer review ratings and previously earned the 7th highest personal injury verdict in Texas.
A passionate public servant, Mr. Burress is heavily involved within his professional and local communities. He has several years of experience serving on organizations such as the McKinney Economic Development Corporation (three years as Board Chairman), McKinney Community Development Corporation, and as Chairman of McKinney Chamber of Commerce's Government and Legislative Issues Committee. Mr. Burress holds membership with the Collin County Bar Association, Texas Trial Lawyers Association, Dallas Trial Lawyers Association, and American Bar Association.
Beyond the legal community, Mr. Burress also dedicates substantial time and effort to organizations, charities, and associations within his local community. His firm has donated over $240,000 to ManeGait Therapeutic Horsemanship and is also a major donator to the McKinney Police Association, and supports charities such as Love Life Foundation, McKinney Education Foundation, the Wendy Pollard Charitable Foundation and Love Life Charity, among others. Additionally, The Burress Foundation provides 6 scholarships to deserving college students each year.
Before founding Burress Law, Mr. Burress gained valuable experience managing a multitude of high-risk personal injury and wrongful death cases for a well-regarded law firm in Texas. In 2002, Mr. Burress earned his Juris Doctorate from Southern Methodist University's School of Law.
About Burress Law PLLC
Founded in 2008, Burress Law, PLLC is comprised of four distinguished lawyers: attorneys Jason K. Burress, Kyle R. Hejl, Brian L. Mincher and Josh A. Flippin. The firm takes special interest in cases that involve traumatic brain injuries; however, the Burress Law legal team handles a broad range of significant injury and wrongful death cases, including motor vehicle accidents, 18-wheeler crashes, motorcycle/bicycle/pedestrian accidents, drunk driving accidents, airplane crashes and defective products.
To learn more about Burress Law, PLLC, or schedule a free consultation, visit https://www.mytexasfirm.com/ or call 214-726-0016.
To learn more about Elite Lawyer, visit https://www.elitelawyer.com/ or call 833-403-5483.