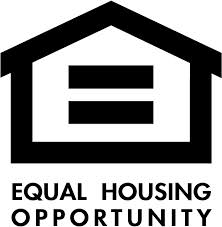 Home buyers are attracted to the small-town feel and community-centric charm of McKinney as well as the close proximity to one of the country's most exciting metropolitan areas
Dallas, TX (PRWEB) August 14, 2014
McKinney has always been noted as one of the Dallas-Fort Worth area's most desirable communities in which to put down roots. Prudential Texas Properties reports the McKinney real estate market is has seen an uptick in demand for homes even as more properties are being listed in the city.
According to Altos Research, a California-based real estate analytics company, the demand for homes has been on the rise since March and its consistent upward-moving trend has shown that home owners are eager to get into this market. The good news with this trend is that home values aren't getting out of control.
As of August 1, the median single-family home value in McKinney was marked at $333,516 for the weighted 90-day average. In the past 12 months, the median home value has slowly ticked upwards from just around $285,000 last August.
A major player in this trend is the high level of demand that has been met with plenty of incoming available homes. Altos uses a unique figure called the Market Action Index, which measures from a neutral point of 30 to determine whether conditions are trending up toward sellers or down toward buyers. This figure has been above the neutral zone for the past 12 months, and since March it has been making strong strides.
With its most recent mark of 45.05, the index gives sellers a big upper hand, but the influx of properties that has been taking place since March is easing some of the competition. Altos reported 707 available homes at the start of August.
"McKinney is such a fast moving market, even for the Dallas-Fort Worth region," says DD Flynn VP of Marketing at Prudential Texas Properties. "Home buyers are attracted to the small-town feel and community-centric charm of McKinney as well as the close proximity to one of the country's most exciting metropolitan areas."
Click here for a 60-second McKinney home market update.
©2014 BRER Affiliates LLC. An independently owned and operated broker member of BRER
Affiliates, LLC. Prudential, the Prudential logo and the Rock symbol are registered service
marks of Prudential Financial, Inc. and its related entities, registered in many jurisdictions
worldwide. Used under license with no other affiliation with Prudential. Prudential Texas
Properties is an independently owned and operated member of BRER Affiliates LLC. Equal
Housing Opportunity.