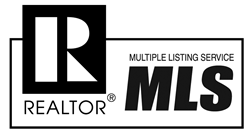 Even if inventory levels were at their very highest, we'd still see buyers busting down the doors just to get a McKinney home
Dallas, TX (PRWEB) October 15, 2014
Life for McKinney home owners and for those angling for a home in the charming North Texas city seems to just keep getting better. Prudential Texas Properties reports real estate market conditions in McKinney are looking great for home buyers as the median home value has edged down slightly over the last few weeks and market indicators are showing less of a favor to home sellers on the market, giving home buyers a little more breathing room in the competitive North Texas market.
According to Altos Research, a California-based real estate analytics company, home prices in McKinney peaked about midsummer and have since edged down giving buyers a definite advantage. McKinney homes had been making strong gains in price throughout much of last year and well into 2014 with July showing their highest point attained for the 90-day weighted average around $347,000.
Since that point in early July, the median home value has been trending down, hitting $327,910 as of Altos' September 26 report. While this may have some home owners worrying for the value of their home, demand has remained strong enough in McKinney to allay fears of a crumbling market.
Altos reports on the relationship between buyer demand and seller inventory levels in markets through a unique value called the Market Action Index. From a neutral zone of 30, the MAI can indicate if the market is trending up in favor of home sellers or down in favor of home buyers. With a current MAI of 43.70, McKinney is well in the hands of its home sellers as a multitude of buyers are still trying to secure a home given the limited amount of inventory they have had to work with throughout the busy buying season.
"Even if inventory levels were at their very highest, we'd still see buyers busting down the doors just to get a McKinney home," says DD Flynn VP of Marketing at Prudential Texas Properties. "Demand has been so high throughout the region, which is really a testament to the great communities we have here. I think this will always be a great town for home owners."
Altos reports there are about 714 properties listed on the market as of September 26. Although this is a higher level than seen earlier in the year, it seems buyers still can't get enough of this incredible community.
Click here for a 60-second McKinney home market update.
©2014 BRER Affiliates LLC. An independently owned and operated broker member of BRER Affiliates, LLC. Prudential, the Prudential logo and the Rock symbol are registered service marks of Prudential Financial, Inc. and its related entities, registered in many jurisdictions worldwide. Used under license with no other affiliation with Prudential. Prudential Texas Properties is an independently owned and operated member of BRER Affiliates LLC. Equal Housing Opportunity.