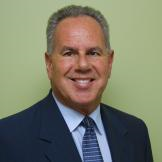 We are matching students with jobs and we are providing innovative and accessible training solutions for them to quickly acquire the skillsets for those jobs. --Dr. Eugene Giovannini, MCOR President
Scottsdale, AZ (PRWEB) December 13, 2014
Maricopa Corporate College (MCOR) president, Dr. Eugene Giovannini, will be one of three panelists featured at a Center for American Progress (CAP) event focused on creating new paths to employment on Tuesday, Dec. 16 in Washington, D.C.
Clarissa Shen, vice president of business development of Udacity, and Anne Wintroub, director of social innovation for AT&T, will join Giovannini to discuss innovative programs to reimagine the way students earn postsecondary credentials.
The event, "Reimagining the Path to the Workforce: Nanodegrees and Other Flexible Workplace Credentials," comes after a recent CAP report that examined the idea of stackable credentials, which allow individuals to move between education and work while accumulating qualifications that build upon each other.
Programs that offer these types of credentials provide a valuable alternative to the traditional bachelor's degree, helping individuals quickly enter the workforce or progress in their career. MCOR provides the skills and opportunity workers need through the use of innovative curriculums.
During a recent visit to the White House College Opportunity Summit, Giovannini, Cengage Learning, and Maricopa County Education Service Agency (MCESA) introduced one of these innovative programs. Career Online High School (COHS) is the first accredited online high school program providing students 18-24 with a career certificate, and an accredited high school diploma.
"Our mission is to serve workforce needs," Giovannini said. "We are matching students with jobs and we are providing innovative and accessible training solutions for them to quickly acquire the skillsets for those jobs."
In addition to the Career Online High School, MCOR offers hundreds of instructor-facilitated online and in-person courses for individuals looking to gain valuable career knowledge in a variety of industries. Courses range from short programs focused on a developing a specific skill to longer, comprehensive certifications.
The "Reimagining the Path to the Workforce" panel discussion will begin at 9:30 a.m. EST and continue until 11 a.m. EST. It will be moderated by David Bergeron, the vice president for postsecondary education at the Center for American Progress.
The Center for American Progress is an independent nonpartisan educational institute dedicated to improving the lives of Americans through progressive ideas and action.
About Maricopa Corporate College (MCOR)
From entry-level to executive training, MCOR delivers market-relevant, customized workforce solutions and education for employees in virtually every industry sector.
Through a strategic business partnership model, MCOR assesses workforce training needs and develops and delivers customized and integrated solutions to meet those needs throughout all levels of an organization. MCOR is part of the Maricopa Community Colleges — one of the largest higher education systems in the nation with nearly 250,000 students, and a model of excellence internationally.