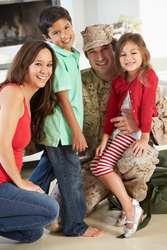 Scottsdale, AZ (PRWEB) November 13, 2014
As part of an effort to support the men and women who have served our country, Maricopa Corporate College (MCOR) is proud to offer unique opportunities for veterans and their families.
Many veterans returning to civilian life struggle to find careers where they can apply the technical skills they mastered while in the military. It was for this reason that Vet2Tech was created.
Vet2Tech is a 501(c)(3) organization dedicated to providing veterans with access to in-demand job opportunities in manufacturing and service industries. To help achieve this goal, Vet2Tech offers special funding for veterans applying to programs such as MCOR's Commercial Food Equipment Repair: Basic Technician Training Program.
This interactive, online training program provides the necessary technical skills needed to become a commercial food equipment technician such as how to fix, install or replace commonly used equipment in restaurants, schools, hospitals and supermarkets. It also guarantees an interview with a hiring company for all students who successfully complete the program, which can typically be finished in just one month.
The Vet2Tech funding is limited to veterans; however, veterans' spouses looking to enhance their job skills may also have special funding available to them through the Department of Defense's Military Spouse Career Advancement Accounts Program (MyCAA).
MyCAA is a workforce development program that provides eligible military spouses with the funding to pursue licenses, certificates, certifications or associate degrees necessary to compete in high demand, high growth career fields. The program offers up to $4,000 of tuition assistance for programs at approved academic institutions.
Because of MCOR's partnership with online vocational school, Career Step, a number of courses are eligible for MyCAA funding. To find out more about using MyCAA funding at MCOR, please call (480) 377-2777 to speak with one of our enrollment advisors.
MCOR also supports veterans through Employer Support of the Guard and Reserve's Statement of Support Program. Last month, MCOR joined hundreds of thousands of employers around the nation who have pledged their support to Guard and Reserve employees.
The Statement of Support program is part of an effort to encourage employers to act as advocates for employee participation in the military.
Learn more about MCOR resources available to veterans.
About Maricopa Corporate College (MCOR)
From entry-level to executive training, MCOR delivers market-relevant, customized workforce solutions and education for employees in virtually every industry sector. Through a strategic business partnership model, MCOR assesses workforce training needs and develops and delivers customized and integrated solutions to meet those needs throughout all levels of an organization. MCOR is part of the Maricopa Community Colleges — one of the largest higher education systems in the nation with nearly 250,000 students, and a model of excellence internationally.