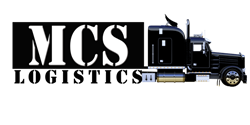 "Many people hear the word broker and picture a sleazy guy working at a truck stop," Kucharski said. "We've been here a long time and that's not us.
Chicago, IL (PRWEB) November 18, 2014
Illinois-based cold storage company McCook Cold Storage recently announced the official launch of their new sister company MCS Logistics. McCook Cold Storage was founded in 2006 by Tony Kucharski and is a consistent leader in the industry. Wanting to further meet the changing needs of their clients, MCS was developed.
Four years ago, McCook was in talks with two potentially sizeable customers. These customers preferred the one-stop shop for their cold storage and transportation needs and wanted a provider that would do both. Since Kucharski and his staff had a considerable amount of transportation experience, as well as strong relationships with truckers, they decided to offer freight to those customers. They continued to offer those transportation services to others and eventually, MCS Logistics was formed.
MCS Logistics offers a wide range of shipping services to customers all over the country. These include full truckload shipping, less than truckload (LTL) shipping, intermodal, cross docking, transportation management and warehousing.
Because of McCook, MCS Logistics brings an array of advantages to customers. They have expertise in cold logistics, which is much more complicated and includes many more factors than dry goods. They have more control of the entire process and can solve issues before they become actual problems. They also offer the benefit of a unified contact.
Additionally, with 15 years of experience, Kucharski has insights into the industry that many companies do not have, as well as relationships with carriers and truckers that speak volumes.
"Many people hear the word broker and picture a sleazy guy working at a truck stop," Kucharski said. "We've been here a long time and that's not us. Integrity is a big thing for us. We have a good working relationship with our carriers and we work hard to not damage it. We're in it for the long haul."
About MCS Logistics
Since 2010, MCS strives to move refrigerated freight at affordable prices, while providing top quality service. As a logistics company with a background in cold storage, MCS Logistics has the industry experience and resources to maintain the integrity of every load. From full truckload shipping to intermodal to LTL, MCS is a one-stop shop for all shipping and warehousing needs. Visit http://www.mcs-freight.com for more information.
About McCook Cold Storage
With 150,000 square feet of warehouse space, McCook Cold Storage offers premium refrigerated warehouse services for clients in the greater Chicago Illinois area including cross docking and distribution services. With computer controlled refrigeration and safety systems in place, MCCS ensures safe storage of customer merchandise. The MCCS facility features 26 enclosed and refrigerated truck docks, is a USDA approved warehouse, is AIB certified, and is in the process of becoming an SQF certified facility. For more information, please visit http://www.mccookcold.com.