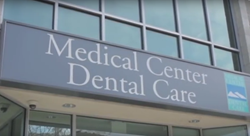 This study further illustrates the point that everyone should seek out regular preventative dental care to maintain a healthy smile.
Los Angeles, CA (PRWEB) September 04, 2015
According to an article published August 4th by Dentistry IQ, a recent report in the Journal of the American Dental Association presented data showing that it is safe for pregnant women to undergo local anesthesia needed for various dental procedures. By comparing a group of pregnant women that had undergone local anesthesia with a group that hadn't, researchers were able to determine that "local anesthetics during pregnancy is not associated with increased risk for major medical problems in newborns." The dentists at Medical Center Dental Care, a West Hills dentist office that provides general dental care in addition to several sub-specialties, say that this study further illustrates the point that everyone should seek out regular preventative dental care to maintain a healthy smile. Even more, they note, because the health of a person's mouth can often have implications for the health of the rest of the body, dental care not only has no negative effect on a person's health, it can have extremely positive effects as well. According to Medical Center Dental Care, several of those beneficial impacts include:

On Time Birth – Citing information that can be found on WebMD, Medical Center Dental Care notes that several studies have tied gum disease common in many adults with premature birth. They note that one particular study found that women with chronic periodontal disease were four times more likely than women without gum disease to give birth pre-maturely. They add that, while direct causation is not yet determined, it is certainly enough to merit a visit to the dentist's office if there is a chance that it could benefit the baby's developmental health.
Overall Health of the Mother – Additionally, notes Medical Center Dental Care, several studies have been published that draw connections between gum disease and chronic diseases such as heart disease and diabetes. One particular study notes that adults that have periodontal disease are twice as likely to die from a heart attack as those who do not. They also point out other studies which show that, for patients that are already suffering from diabetes or heart disease, the inflammation that goes along with periodontal disease can make the effects of those diseases worse.
Medical Center Dental Care wants all patients to understand that dental care is by no means simply a cosmetic issue. Emphasizing dental care is extremely important both for a person's own health, and to set a positive example for their children. Any patients interested in scheduling an appointment today to get their dental health under control can call Medical Center Dental Care at (818) 452-0038 or visit them online at http://www.MC-WestHillsDentalCare.com.