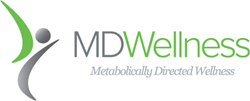 Using Dr. Michael Rothman's Metabolic Balance Therapy, MD Wellness Reveals How They Can Help Patients Lose up to 34 Pounds in Six Weeks, Naturally
(PRWEB) January 29, 2015
For most people, losing weight is not simply a matter of eating too much or even eating the wrong foods. In fact, there are chemical imbalances in the body that prevent effective and permanent weight loss. Through his unique and powerful Metabolic Balance Therapy, Dr. Michael Rothman is able to help patients lose weight safely and easily. More information on Weight Loss in NJ and this amazing and scientifically-based therapy is available at http://mdwellnessmd.com/weight-loss-services-in-nj/.
"Losing weight can only really be successful if you correct the body's imbalances and create an internal environment where the body is able to lose the weight and keep it off. We can help you achieve this using our scientifically and medically based therapies that we have perfected over decades." – Dr. Michael Rothman, MD Wellness
Stress, environmental toxins and unnatural, modified foods can all contribute to weight gain and particularly to the metabolic changes that make weight loss a struggle. Dr. Rothman and his staff at MD Wellness are able to identify those causes and help patients eliminate those roadblocks quickly and permanently. The best parts of the therapy are that it is all medically supervised and patients won't have cravings or stress that are often associated with the end of a diet.
"I'm 49 years old and I tried every type of diet: Dr. Atkins, the Soup Diet, South Beach Diet, Medication and Starvation, I didn't really lose much weight and as soon as I started to eat normal my weight doubled. When I started Dr. Rothman's diet, on the 3rd day I dropped 4lbs and that gave incentive to continue the diet. In 7 weeks I lost 34lbs. I'm so grateful because I got my confidence back and I haven't gained back any weight since I stopped the diet."– Denise - Weight Loss in Manasquan, NJ
Over the last 20 years, Dr. Michael E. Rothman has dedicated his life to helping his patients understand the "how and why" of their health. He strives to provide the highest quality care utilizing natural, holistic, non-toxic methods. Dr. Rothman has an extensive background in Nutrition, Biochemistry, Physiology and Physics. This Holistic Doctor in NJ is highly respected by his peers and is loved by his patients.
# # #
"If you would like more information about this topic, please contact Michael Rothman MD at 732-268-7663 or email at info(at)mdwellnessmd(dot)com."