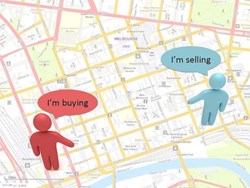 The Single Largest Opportunity for National Brands: The Local Web
Minneapolis, MN (PRWEB) November 14, 2013
The Local Web is a growing ecosystem of online media channels collectively driving local awareness and sales. With that, the team at MDWebPro is focusing this month's efforts on educating their audience on the topic of Local Search Engine Optimization.
The Local Web is huge, and the optimization of your local search results is becoming more and more important. With so many sites, apps, and maps integrating location into their search results, this has brought us to the beginning of Local Search Month
Local Search is going to be our focus during the month of October, and we hope you will join us in discovering the importance of the Local Web.
If you would like to gain more understanding about Local Search and the Local Web, check out This Infographic
The following is a calendar of what is to come for Local Search Month:
Local Web Search Case Study - November 8th
Local Web Search Ebook - November 18th
Registration for MDWebPro Building a Strong Local Search Presence Webinar, Open - November 21st
Webinar, Building a Strong Local Search Presence - November 28th
Digital Solutions, Inc. out of Minneapolis hosts the MDWebpro Blog and suite of applications helping medical doctors across the United States and abroad to better utilize and measure inbound marketing. To learn more about MDWebPro or Digital Solutions, Inc., visit MDWebPro.com or call 800-941-0378.