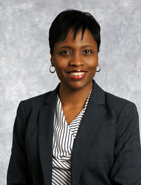 Cleveland, Ohio (PRWEB) March 28, 2014
In CHAMPS Patient Experience's most recent blog post, "Measuring Culture Change" Toya Gorley shares her thoughts on the topic. She explains there are three main ways to measure culture change:

Employee recall. You are moving in the right direction if employees can recall the organizational values and behaviors.
Employee behavior. Recognize employees on-the-spot when behaviors are done well and provide constructive feedback when there are opportunities for improvement.
Patient feedback. Use patient and family advisory councils to gauge the patient's perspective on whether the culture is changing.
Gorley discusses what to keep in mind when measuring culture change:
Initially, a significant amount of proof will be qualitative – observations, stories, feedback from patients, family members and employees. Qualitative data is powerful and should not be discounted!
You may not see changes in your scores right away, but this does not mean employees are not embracing the values and behaviors. Use qualitative data as evidence that the culture is transforming.
Finally, changing culture is a journey, not a destination.
Gorley closes her blog by asking readers if they have any additional advice regarding measuring culture change.
To learn more about the CHAMPS Patient Experience blog, PX Perspective, visit http://www.pxperspective.com.
###
In partnership with Santalucia Group, CHAMPS Patient Experience offers a variety of services to enhance the patient experience. Led by Carol Santalucia, a recognized leader in patient experience with more than 30 years of expertise, CHAMPS offers outcomes-based services designed to create an optimal patient experience. We believe providing an optimal patient experience not only makes sense intuitively but also leads to improved healthcare outcomes, increased patient loyalty and an enhanced financial position for our clients. To learn more about us and our services, visit http://www.champspatientexperience.com.