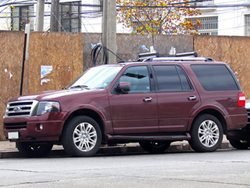 When a warranty runs out on a used vehicle, repairing parts can quickly add up for a driver who does not have an MBI policy
San Jose, CA (PRWEB) July 07, 2015
Motorists who drive used condition vehicles that have under 100,000 miles on the engine block will now be able to quote mechanical breakdown insurance using the Quotes Pros website. Agencies providing these plans can now be explored using the price system at http://quotepros.com/auto-insurance.html.
Auto owners who are not currently covered by an automobile warranty could benefit from the MBI policies that are now quoted online. Because some electronic components can be expensive to repair, drivers who choose to purchase a breakdown coverage policy can now receive protection that is applicable nationwide.
"When a warranty runs out on a used vehicle, repairing parts can quickly add up for a driver who does not have an MBI policy," a Quotes Pros company source said.
Car owners who are accessing the Quotes Pros database to explore rates and policies this year will be able to review plans of coverage prior to purchasing a plan. The linked providers inside of the company database now present price information and any policy exclusions that can be reviewed before purchasing a plan.
"MBI insurance gives drivers the option of extended parts coverage after a warranty policy no longer covers the most expensive parts on a vehicle motor or electrical system," the source included.
Owners of vehicles who use the Quotes Pros portal to discover rates from leading providers this year are not limited to mechanical breakdown insurance quotes. Standard liability, full coverage and specialty plans can also be quoted through entry of a mailing address zip code. All prices that are displayed are offered through selected companies that appear in the database.
About QuotesPros.com
The QuotesPros.com company supports searches for different insurer coverage plans on its website. The company has revised its homepage to present its insurer system to users of smartphones and tablet PCs this year. The QuotesPros.com company makes changes to its provider listings on a weekly basis as new companies are discovered for inclusion.